London Design Festival 2021
From to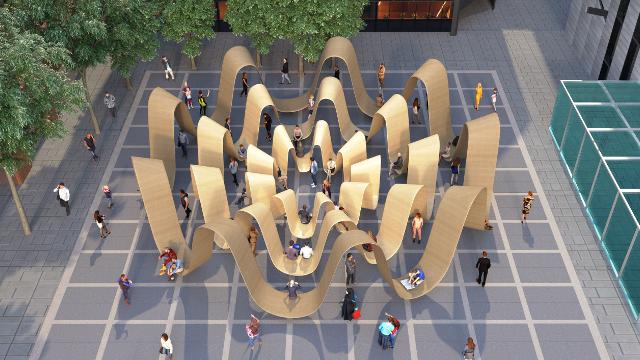 Watch London turn into an giant gallery during the London Design Festival 2021, as dynamic and innovative projects pop up across the capital.
About
Explore a range of creative installations and join events celebrating contemporary design during the London Design Festival 2021 (LDF), which transforms the city into an enormous art piece.
What is the London Design Festival?
The annual festival has been showcasing the work of designers, architects, artists and retailers since 2003. Find more than 400 large-scale installations, exhibitions and events in unique spaces across London, from world-famous museums to small local studios.
What were the London Design Festival 2020 highlights?
A large-scale Victorian glasshouse-like installation named The Hothouse by Studio Weave appeared at the International Quarter London.
You could spot Unity, a sculpture in Coal Drops Yard which reminded passers-by of unity and teamwork in challenging times – designed by French designer Marlène Huissoud.
Talks, panels and discussions from the experts behind The Circular Design Project aimed to bring to light the sustainability of a design which no longer has a beginning, middle and end.
You could also admire works in the theme of "The New Reality" in curated Virtual Design Destinations by Adorno.
The Design Centre at Chelsea Harbour hosted Focus/20, a week-long programme collated of physical and digital activities to enjoy.
Virtual audiences were a part of the London Design Medals ceremony as judges awarded the prestigious accolades to leading design figures and emerging artists.
How can I get tickets?
A lot of London Design Festival exhibitions are public and free to see or attend. Tickets for special events and talks can be bought online.
Check back closer to the time for a full line up of exhibits to feature at London Design Festival 2021.