Black History Month 2021 in London
From to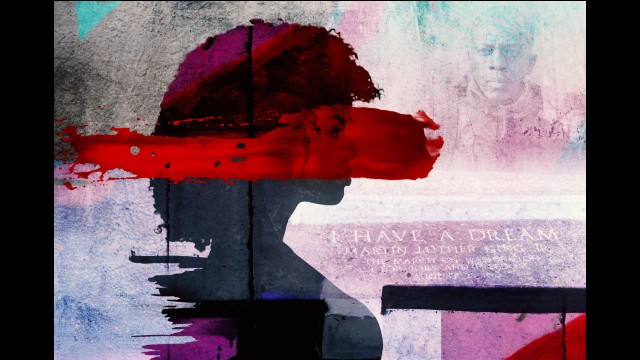 Enjoy the city-wide celebration of Black communities with epic events across the city during Black History Month 2021 in London.
About
Discover cultural events celebrating Black communities, culture and history during Black History Month 2021 in London, throughout October.
What's on during Black History Month 2021?
Programme of events for Black History Month 2021 is yet to be announced. Find out what you could enjoy last year across the city and from the comfort of your home.
You could discover contemporary works by Black artists at Zari Gallery's Honour, Remember, Inspire exhibition.
Or celebrate Black Londoners through digital talks from the Museum of London Docklands.
There were online discussion between historians as part of the Black and British History: Jamaica, Britain and the Akan Maroon War sessions, where you could learn about the Maroons' war with Britain.
Illustrations and abstract portraiture inspired by Xavier Laurent Leopold's life were exhibited as part of the Xavi Art Exhibition at OXO Tower Wharf.
You could pick up crafts and unique items from Black-owned businesses at the African, Caribbean, Cultural Family Fun Day and Craft Fair in Hackney.
A black postbox by the Black Cultural Archives in Brixton was one of the four postboxes in Britain transformed in celebration of achievements of Black Britons.
Stories of Black Leadership II: Breaking Barriers exhibition was on at the Black Cultural Archives.
Visitors could get a behind-the-scenes scoop of the lives of Black Londoners, listen to talks or embark on an educational family trail at the Museum of London.
Black music artists of Croydon inspired many through the digital exhibition, The Sounds of Croydon: From Samuel Coleridge-Taylor to Stormzy.
You could also journey through 60 years of Nigerian independence through conversations, music performance and an exhibition as part of Nigeria60 at the Horniman Museum.
Find more Black History Month events in London and online.
Learn about Black history all year round
London celebrates and appreciates Black culture and communities through exhibitions, walks and landmarks all year round.
Head to the Museum of London Docklands to sharpen your knowledge about the impact of the trade of sugar and enslaved Africans, through the London, Sugar and Slavery exhibition.
Choose from 12 guided tours by Black History Walks around the capital, all uncovering more than 3,500 years of London's Black history.
You can also join an educational movie screening each month to widen your horizons.
Go on a search for the Blue Plaques and Nubian Jak plaques [PDF 7.32 MB], which commemorate Black members of the community who left a powerful footprint on London and the world.
Seek out the Gilt of Cain sculpture in the City of London, which marks the abolition of transatlantic slave trade in 1807.
Keep up to date with news and campaigns, and learn how you can be a better ally with London-based educational charity, the Institute of Race Relations.
Support Black-owned businesses across London! Stock up on top-quality chocolates from Dark Sugars, enjoy a juice from Get Juiced! Bar in Tooting, pick up a new prickly plant friend from Prick LDN or grab a cuppa at the beautiful Saint Aymes cafe.
Learn about the Windrush Stories at the British Library, which explore the relationship between Britain and the Caribbean from 1948 and beyond.
And pick up a book on the topic from New Beacon Books, which was the first Black publisher in the UK, founded in 1966.
What is Black History Month?
Black History Month is an annual celebration of the achievements of Black communities and the remembrance of Black history across the world. In the UK, Black History Month takes place throughout October.
First celebrated in the UK in 1987, the month-long festival includes educational events, exhibitions, shows, talks, memorial services and installations across London that raise awareness of history and celebrate traditions, customs and cultures.