Check out our pick of the best things to do this weekend, from outdoor dining, shopping and family activities to virtual events.
Remember to follow the latest government guidelines, maintain social distancing and act responsibly when out and about.
Friday 16 April to Sunday 18 April
Things to do this Friday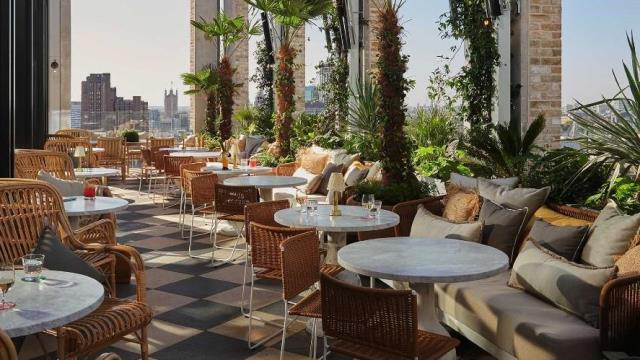 Eat alfresco this weekend
End the week on a high with a meal or drinks outside in your favourite spots. Many restaurants, cafes and pubs are reopening this week for outdoor dining, following the easing of coronavirus restrictions. Browse alfresco eateries, tuck into treats at London's best beer gardens or chill out with street food and delicious dishes at rooftop bars and restaurants. Booking is required for many venues, so make sure to plan ahead.
See a movie at an outdoor cinema
Grab your car keys and pick up some snacks, as many of the capital's drive-in and outdoor cinemas are reopening this weekend. Watch Wonder Woman 1984 and Godzilla vs Kong at The Drive In or see The Breakfast Club at Drive in Film Club in Ally Pally. Some outdoor cinemas also cater for those without cars. Find an outdoor cinema near you.
Sweat it out at an online class
Are you ready for a Friday fitness class? With live and recorded sessions available at the click of a button, you can end the week on a high with pilates, yoga, barre classes and more – all from home.
Things to do this Saturday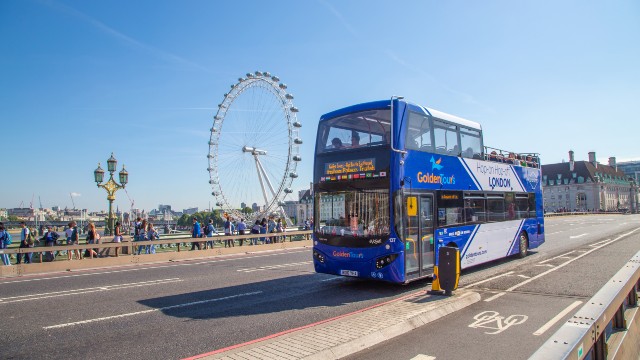 See the city on an open-top bus tour
If you've missed exploring the city, revisit its iconic views on an open-top London bus tour, which takes you around London's top spots accompanied by a guide. Begin the tour in Victoria or from the London Eye, and learn about the capital's attractions, monuments and buildings.
Enjoy a stroll in nature
Sunday walk, anyone? Stroll around pretty London areas, wander around one of the capital's many parks or admire the first blooms in London's top gardens. This weekend, you can also visit some of Connaught Village's gardens, which are opening to public on Saturday.
Learn something new
Whether you're looking for a crafty activity, a cooking class or a dance workshop, you'll find lots of online classes and resources from London's venues. Catch up on Borough Market's IGTV sessions, brush up on your gardening skills with Covent Garden or see if you'd make a good wizard with Access Escape's virtual escape room.
What to do on Sunday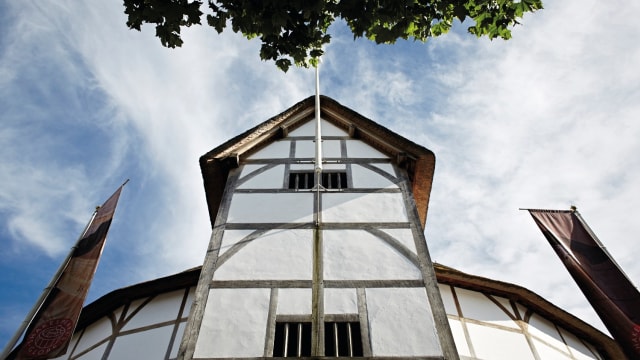 Tour Shakespeare's Globe
While the theatre season hasn't started at Shakespeare's Globe just yet, the historic landmark has reopened its doors to guided tours! Be taken on a journey through history, discovering how the 'wooden O' works now, centuries after Shakespeare set foot on the original foundations of this creative space.
Shop the London scene
It's time to refresh your wardrobe for summer! Most London shops have now reopened following the easing of coronavirus restrictions, with plenty of measures in place for your safety, such as one-way systems, staggered entry and hand sanitising stations. Head to London's top shopping destinations, browse department stores and markets, or find high-street names in shopping centres.
Tune in to live gigs with London Unlocked
Prepare your favourite bevvy and put your feet up for a Sunday evening with London Unlocked, a weekly stream of live performances from top London venues. Feel the vibes of electric music taking over your home and find yourself dancing around your living room in no time!
Find more London-themed things to do at home with our Virtually London guide or keep an eye on the city with these London webcams.
See what's on in London, including things to do each month and key events. And make sure to download the Visit London app to find more ideas on the go.