Sing along to popular Christmas carols in London, enjoy music recitals with a seasonal twist or be entertained by performers at festive concerts this winter.
If you're keen to learn more about the Christmas story, you can head to one of London's iconic cathedrals and churches, such as Westminster Abbey or St Paul's Cathedral, for a special advent service or winter concert during Christmas in London.
The locations below usually host some of London's top Christmas carols – check back soon for more details of the best London Christmas carols and concerts for 2022.
Advent and Christmas at St Paul's Cathedral
Visit London's iconic St Paul's Cathedral for its annual programme of Advent and Christmas services in the lead-up to Christmas. Look out for traditional carol performances, Handel's Messiah, charity concerts and a midnight Eucharist on Christmas Eve. 26 Nov-25 Dec
Christmas at Westminster Abbey
Christmas carols and concerts at St Martin-in-the-Fields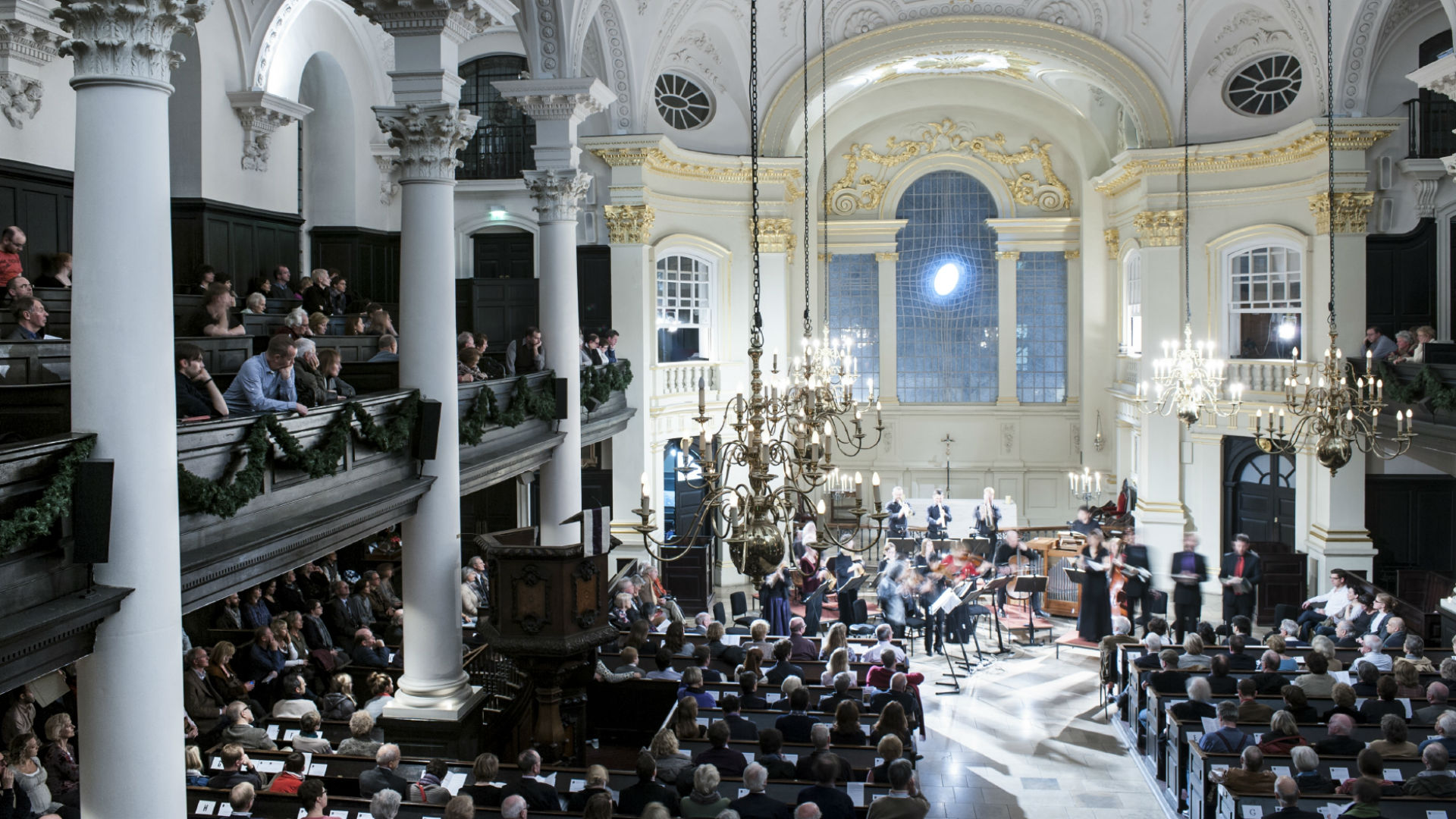 Check out the lineup of Christmas concerts and carols at the atmospheric St Martin-in-the-Fields Church in Trafalgar Square. Bring the whole family along to Carols for Kids, or enjoy special candlelit performances, Handel's Messiah and Bach's Christmas Oratorio in this elegant setting. 1-22 Dec
Christmas Festival at St John's Smith Square
Be filled with Christmas cheer amid the baroque features of St John's Smith Square. Attend performances by the City of London Choir, listen to organ recitals and enjoy carols by candlelight during the annual Christmas Festival at the Westminster concert venue, where Benjamin Britten once sang with his school choir. 1-28 Dec
Battersea Dogs & Cats Home Christmas Carol Concert at St Luke's Church
Support the mission of the Battersea Dogs & Cats Home by attending its annual Christmas Carol Concert in London. The charity, which looks after and rehomes lost and abandoned animals, usually brings along some of its four-legged residents for two evenings of festive fun at St Luke's Church in Chelsea. 2 and 9 Dec
Christmas at the Royal Albert Hall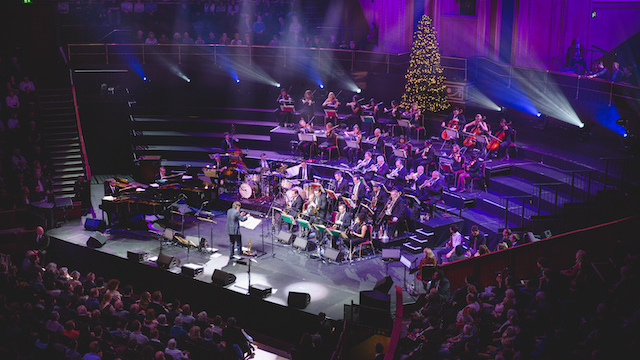 Enjoy the Royal Albert Hall's annual programme of festive carols, shows and concerts this winter. The jam-packed calendar features a spectucular staging of Guy Barker's Big Band Christmas, Home Alone in Concert accompanied by a live symphony orchestra and A Christmas Gaiety with drag performer Peaches Christ and the BBC Concert Orchestra. 3-31 Dec
Carols in the Courtyard at Fulham Palace
Head to Fulham Palace for Christmas carols in the beautifully restored Tudor courtyard. Keep the cold at bay with a warming mulled wine and tuck into some traditional Christmas fare, including mince pies. 3 and 4 Dec
Christmas at the Barbican
Discover the Barbican's exciting series of festive concerts, carols and singalongs this Christmas. One of Europe's largest arts centres, it welcomes a world-class lineup of wintertime performances including the King's College Choir, Carols by Candlelight and Jingle Bell Christmas. 8 Dec-1 Jan
Christmas carols in Trafalgar Square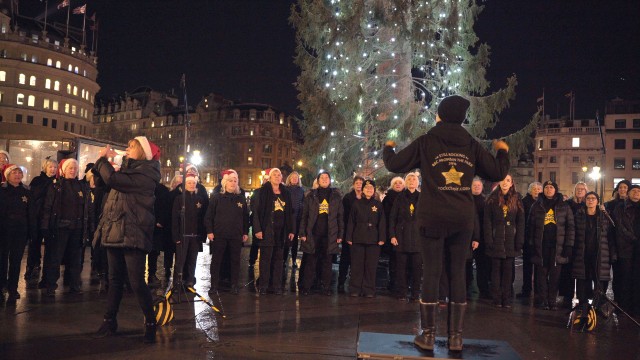 Head to the famous Christmas tree in Trafalgar Square, where choirs perform carol concerts in the run-up to Christmas. Hum along to the festive classics sung by the groups in a traditional style without microphones or amps. Dec TBC
Find the best Christmas trees in London, shop for gifts at the top Christmas markets in London or discover what else is on during Christmas in London.
Explore by category