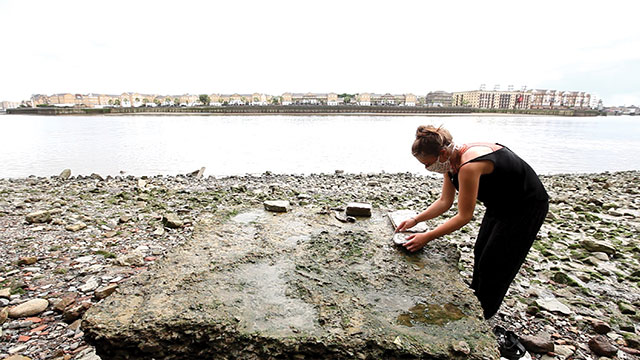 Celebrate the river Thames and its culture with a programme of river-inspired art, tours and virtual activities.
About
See London's river Thames brought to life in a month-long season of physical and digital events along the river's 42-mile (68km) stretch during the annual Totally Thames festival.
Since launching in 2014, the celebration has successfully created many unique opportunities to learn about London's famous river.
What are the highlights of Totally Thames 2021?
As with every year, you can discover large-scale art installations, free exhibitions and live performances.
Spot nine bridges lit up at night with Leo Villareal's Illuminated River installation, which is now complete.
Learn about mudlarking in a special exhibition at St Paul's Cathedral or an immersive talk at Woods Quay, enjoy a mudlarking-themed writing workshop, or take to the foreshore on special archaeological archaeological walks.
Marvel at the Rivers of the World artworks outside Tate Modern and the National Maritime Museum, which were created by children from the UK and Ghana.
Delve into the history of dockside communities at Silvertown and North Woolwich, with The Islanders exhibition, tours and talks.
Visit the Totally Thames website for the full programme and ticket information.
Prices
Many events and activities are free or by donation, while some require a paid-for ticket.