Open House Festival 2021
From to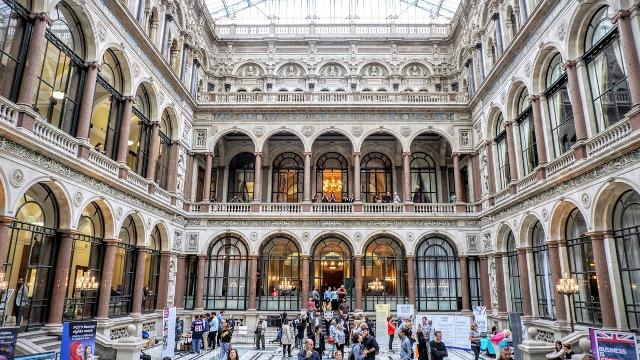 This event has finished.
Discover hidden secrets of London, as you peek inside some of the most iconic buildings and architecturally unique spaces around the city for free during the Open House London 2021 festival.
About
Celebrate London's architectural wonders as Open House London 2021 throws open the doors of iconic buildings and spaces around the capital, whether you're at home or in the city.
Enjoy free access to buildings which are not usually open to public, from private houses to places of worship, museums, schools and offices, and join live or virtual tours, guided walks and activities throughout the festival.
What buildings are part of Open House London 2021?
Each year, you can explore a new array of buildings and spaces. In 2021, you can:
Explore the key themes of Local London and Global Lodon, plus architetcutre's interplay with wellbeing and food during special visits and activities throughout the festival.
Enter the ballot (which closes at midday on 18 August) to be in with a chance of visiting the likes of 10 Downing Street.
Discover City Hall, the iconic base for the Mayor of London, on an unescorted walking tour.
Marvel at a collection of Walter Segal Self-build Houses in Lewisham, each created to the owners' quirky designs.
See paintings by William Hogarth, wander through the Great Hall and discover more about the ornate North Wing of St Bartholemew's Hostpital.
Join tours to discover lesser-known areas and stories, from the livery companies of the City of London, to virtual tours taking in rarely open buildings such as the Foreign, Commonwealth and Development Office.
Find a full list of buildings and activities on the Open House London website.