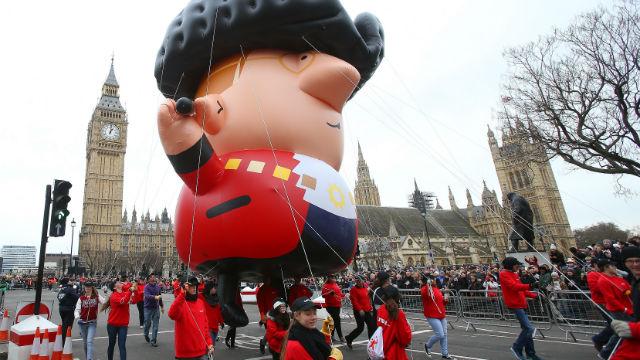 From the New Year's Day parade, special tours and festive activities, to January sales, iconic attractions and walks in the park, there are plenty of reasons to get out in London this New Year's Day.
Read More
About
London's New Year's Day Parade
The highlight of the New Year's Day celebrations in London is the New Year's Day Parade, which sees more than 8,000 dancers, acrobats, musicians and performers fill the parade route and hundreds of thousands of spectators line the streets to witness the event.
New Year's Day Activities
Many of London's iconic attractions and most popular activities can be enjoyed on 1 January. Always check opening times in advance:
•Go ice skating on one of London's coolest ice rinks.
•Take a long stroll with friends and family in a beautiful London park.
•Shop the January sales at London's top department stores and main shopping areas.
•Enjoy a relaxed guided tour of the capital on a quiet New Year's morning.
•Make the most of the last few days of Winter Wonderland in Hyde Park.
•Visit one of the capital's famous museums and attractions.
New Year's Day After Dark
As night draws in, there's still plenty to do on New Year's Day:
•Spot the Christmas lights still shining bright across the city.
•Watch a best-selling West End musical or if you're still feeling festive, there's still time to enjoy a magical Christmas show.
•See London's famous landmarks lit up on an evening New Year's Day tour.
•Avoid the New Year's Eve crowds and party at a special New Year's Day club night instead.
•Relax with friends and family in one of the capital's best cosy pubs or celebrate the New Year with a cocktail at a winter rooftop bar.
Travelling in London on New Year's Day
Public transport is limited on New Year's Day; check the TFL Journey Planner for travel details.
If you are staying in London over the festive period, make sure to also take a look at our essential information and guides to New Year's Eve and Christmas in London.