London Fashion Week September 2020
From to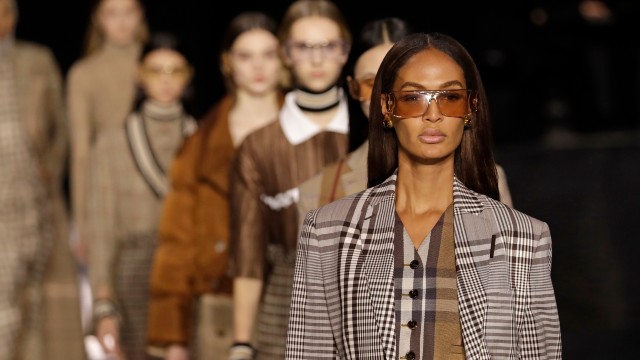 This event has finished.
Join London Fashion Week events and gain insights from industry experts at the September edition of London's famous fashion festival, which mixes online and physical activities this year.
About
Mix with industry experts and see the latest catwalk ranges for autumn at London Fashion Week 2020 this September, with on-the-ground events plus virtual activities to enjoy from the comfort of your couch.
Following the first gender-neutral London Fashion Show in June, this year's September showcase again brings together its womenswear and menswear collections from more than 80 designers.
Be inspired by the latest trends from top designers over London Fashion Week, giving you a unique opportunity to experience the runway action and exclusive fashion scene which was previously only invite-only. These contact-free events are run in line with the latest government guidelines, with social distancing and safety measures in place to ensure your safety.
What's on during London Fashion Week 2020?
Choose from more than 50 digital-only events from anywhere in the world or make your way to venues across London for more than 30 events which are contact-free.
Please note, the events listed below are provisional and may be subject to change.
Digital events to watch from home
If you're accessing the festival from home, join the LFW digital platform for London Fashion Week events and activities combining fashion, technology and culture.
Contact-free events to glam up for
Get the feel of the fashion festival's buzz! Just remember that some events require an email RSVP – please check with individual venue before arriving at the show.
RSVP for the launch of Agne Kuzmickaite's SS21 collection on the first evening of the festival. 17 Sep
Secure your spot for shows, screenings and exhibitions from brands including Temperley London, Margaret Howell and Fashion East. 18 Sep
Rush to your seat for catwalk shows from elegant label Bora Aksu and modern knitwear master, Mark Fast (18 Sep) – then tune into digital content from both designers through the LFW digital platform (21 Sep).
Book your spot for a taste of the future at a virtual reality catwalk show from Cyberdog X Kappa. 20 Sep
Bask in the creativity of fresh university graduates at University of Westminster MA Menswear breakfast and launch events. 21 Sep
Gaze at modern and minimalistic pieces from Victoria Beckham at a salon presentation (21 Sep) or catch up virtually the next day (22 Sep).
Admire the perfect blend of femininity and masculinity at a salon presentation (or its digital version) of Eudon Choi on the final day of the fashion event. 22 Sep
Take a look at the full provisional London Fashion Week September 2020 schedule for more events to enjoy.