What country is London in?
London is one of the most diverse and cosmopolitan cities in the world; but where is it actually located? London is the capital city of England and is located in the south east of the country. Although a country in its own right, England is also part of the United Kingdom alongside Northern Ireland, Scotland and Wales.
Where is London located in the UK?
From its location in south-east England, it doesn't take long to get to London from all major cities in the United Kingdom. The UK's efficient rail network means a London break by rail takes less than two and a half hours from cities in the north, such as Manchester, Leeds and Sheffield. It takes less than two hours to get to London from places in the West of England such as Bristol, and less than an hour from Brighton.
Regular ferry services connect London to continental Europe and Ireland, and the Eurostar high-speed train will take you from Paris to Central London in just over two hours. With six major airports, London is easy to get to from all over the world.
What county is London in?
London is located in the county of Greater London, an administrative area that includes 32 boroughs plus the City of London.
What is London famous for?
London is a modern, innovative, and iconic city, steeped in history. It's famous for its historic palaces and magnificent landmarks, world-class museums, iconic attractions and events, picturesque parks and gardens.
London is known for its vibrant culture and cultural icons, such as red buses, West End shows, Queen Elizabeth II and the royal family, literary figures William Shakespeare and Charles Dickens, and film icons James Bond and Harry Potter.
What to do in London?
There are so many reasons to visit London! Get started with these guides to best things to do and useful information for first-time visitors.
Stay in some of the country's grandest hotels, see some of the best theatre in the world in the West End, or check out one of London's top attractions.
Join in one of the many exciting London events happening throughout the year, or take a tour and allow an expert to guide you through the city's hidden gems.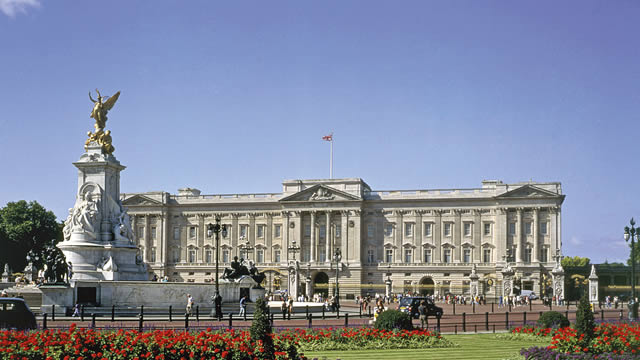 When to visit London?
Not sure when the best time to visit London is? The capital is the perfect place to visit all year round, with seasonal events coming one after the other. Find out more about special events in London with our month-by-month guide.
The climate in the capital is one of the mildest in the UK, but London weather can be quite unpredictable. In autumn and winter, take in a museum or art gallery, or head to one of London's many pop-up ice rinks over the Christmas period. Spring and summer are perfect for enjoying the outdoors at one of the many wonderful parks, seeing the sights on a river tour or open-top bus, or indulging in a drink in the sun at a rooftop bar.
How big is London?
London is the biggest city in the UK, by density and by population. It is approximately 600 square miles (1500 square kilometres). As of 2015, London's population stands at approximately 9 million.
Is London safe?
London is a very safe place to visit, but as with any global city, be aware of your surroundings and use common sense and caution to stay safe, particularly at night. It's advisable to plan your route and stay in well-lit, busy areas.
What is the City of London?
The City of London is an area of central London. It's the most historical part of London and was founded by the Romans as the settlement of Londinium in AD50. Today, it's home to some of London's top attractions, including the Tower of London, Tower Bridge and St Paul's Cathedral, as well as modern skyscrapers such as The Gherkin, "The Walkie-Talkie" (20 Fenchurch Street), and the "The Cheesegrater" (122 Leadenhall Street).
What time zone is London?
London operates by Greenwich Mean Time (GMT), the same as the rest of the UK. The clocks in the UK change twice a year, in March and in October. Head to the Royal Observatory Greenwich, stand on the Greenwich Meridian Line, and see where the mean solar time for the UK is calculated from. While you are there, visit many other top attractions in Greenwich, one of London's local neighbourhoods.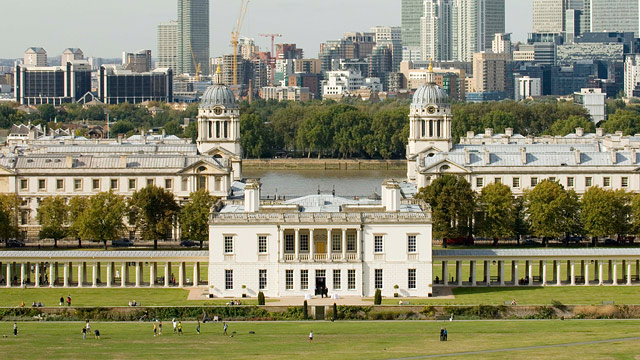 I only have a day in London. What should I do?
London is a very walkable and accessible city and in one day you can visit many iconic landmarks and attractions on foot or by renting a bike. To experience all the sights and sounds of London, book a sightseeing tour, a river Thames tour or a one-day hop-on hop-off bus tour.
Pick from the top 10 attractions to explore with the money-saving Merlin attraction pass and finish the day in style at one of London's the top 10 musicals. For inspiration on how to make the most of your time in London, check out our one-day London itineraries and the 24 hours in London itinerary.
Can you recommend a good place to eat?
London is home to many world-class restaurants, cafes, pubs and bars, and unique food and drink experiences. London's eclectic food scene reflects its status as one of most diverse cities in the world with a mix of British classics and multicultural cuisine to satisfy all taste buds.
Food-lovers can go on a culinary journey and enjoy the best gastronomy London has to offer, from the many Michelin starred restaurants to popular street food markets.
Where can I get a map of London?
You can collect a printed city map in the Visitor Centres at both Heathrow and Gatwick Airports and at most hotels, stations, and Tourist Information Centres across in London. For free online maps and guides, simply download these London travel maps and the Visit London app before you arrive, to help you plan your stay in London.
I'm travelling with kids to London. What should we do?
London is a very family-friendly city with plenty of activities to keep the kids entertained all year round, and for all budgets. From action-packed experiences to immersive attractions and top London shows, check out our suggestions for fun things to do in London for families and kids of all ages.
Find more essential information about London.