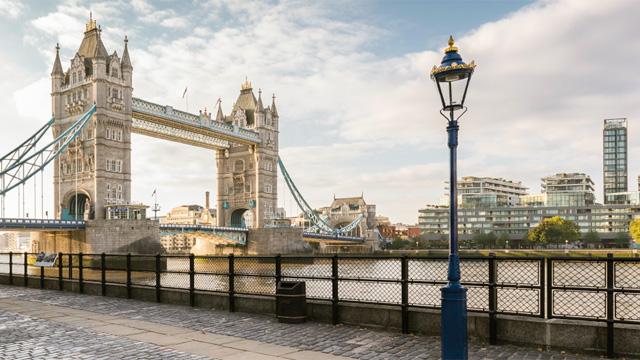 About
Immerse yourself in the fascinating history of Tower Bridge in Southwark.
What can I see and do at Tower Bridge?
Head to the magnificent Victorian engine rooms to hear about the lives of the people who kept the bridge going. The permanent exhibition uses photographs, films and interactives to bring their stories to life.
Enjoy a panoramic view of city life from the glass floors of the high-level walkways, where you'll get a birds-eye view from 42 metres above the river. Time your visit to coincide with a bridge lift and see the roadway rise beneath your feet.
How long is the experience?
Guided tours of Tower Bridge last approximately 90 minutes.
How much are tickets?
Prices start from £7.90 (from £22 for guided tours).
How can I book tickets?
You can book tickets online to visit Tower Bridge.
Important information
COVID-19: This attraction may have entry requirements and safety measures in place. For more information, check direct with the venue ahead of your visit.