London's best spas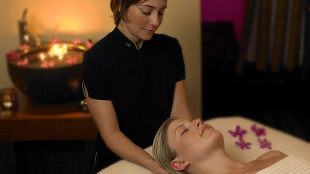 Relax and indulge at one of the many spas in London where a range of pampering treatments are on offer, from massages to body wraps, to aromatherapy, and facials with luxury products.
You can usually visit a hotel spa, even if you are not a guest. So treat yourself by booking a spa day in London now.
Please contact the individual London spas listed below for more information about treatments and prices.