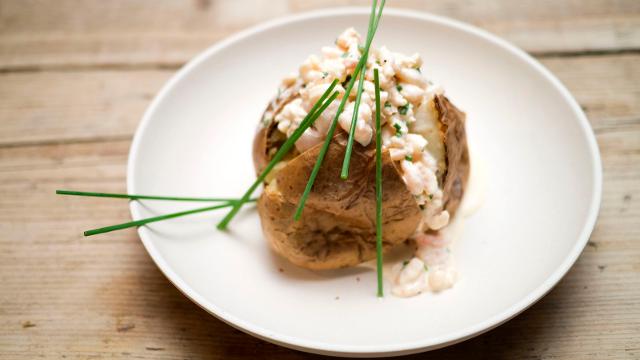 The humble potato is given a makeover at this specialist potato-focused Soho eatery.
About
The Potato Project proves there is more to a jacket potato than just something you have with beans.
Choose from a mouth-watering selection of potatoes with a gourmet twist such as the inventive prawns with bourbon maire rose sauce; the appetising chilli beef ragu with blue cheese, or the tempting raclette cheese and roast artichoke.
You can also tuck into a delectable selection of breakfast dishes, sides and sweet desserts.