Whether you're looking for the best boozy brunch London has to offer, a late breakfast with friends or a healthy take on the mid-morning meal, you'll find everything from egg and avocado dishes, to loaded pancakes at these top restaurants for brunch in London. Book brunch in London.
London's best traditional brunches
1. Duck & Waffle
For delicious brunch plates and sweeping city views, head to Duck & Waffle. Tuck into the "Full Elvis" waffles loaded with the king of rock'n'roll's favourite trimmings. Or, dine on a plate of classic bites such as smoked salmon royale, shakshuka and fresh pastries, as well as the 24-hour restaurant's signature dish of duck leg confit, fried duck egg and waffles.
2. The Wolseley
Savour popular brunch dishes in grand surroundings at The Wolseley in Piccadilly. This iconic restaurant serves up everything from eggs benedict and kedgeree, to signature dishes such as fishcakes topped with a poached egg.
3. Balthazar London
Step into the classy interiors of Balthazar London and indulge in some lovely French bistro dishes. You'll find a large choice of egg-based options such as omelette Arnold Bennett, scrambled eggs with Cornish crab and eggs royale on offer.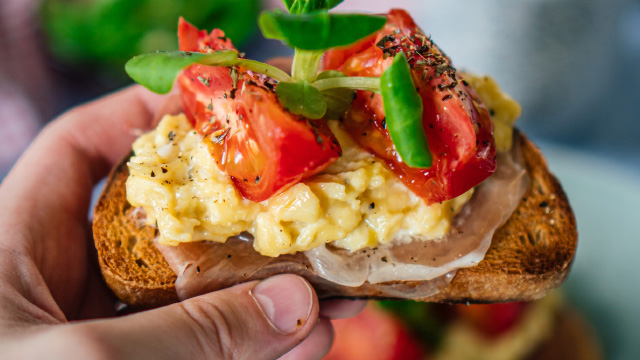 Boozy London brunches
4. Smith & Wollensky
If you love a good Bloody Mary on a weekend morning, make sure to visit Smith & Wollensky, which boasts nine tasty versions of the classic cocktail. Egg dishes, pancakes and its signature steaks also feature heavily on the menu at this American restaurant, found just off the Strand.
5. Jackson + Rye Richmond
If one glass of Bloody Mary isn't enough, you can order a jug of the stuff (to share obviously!) at Jackson + Rye in Richmond, which overlooks the river Thames. This American-style diner has a wide-ranging brunch offering, with everything from eggs and pancakes to steaks.
6. The Good Egg
Start your brunch with one of The Good Egg's refreshing cocktails before salivating over the Middle East-influenced dishes. Tuck into shakshuka (baked eggs), sourdough with date butter or a deliciously moreish hand-rolled babka at this popular London brunch spot.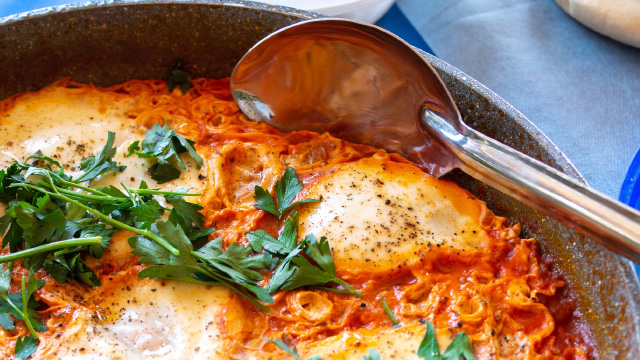 Healthy brunch places in London
7. The Riding House Café
Vintage chic design is the background to the The Riding House Café's delicious brunch options. Sink into a plush leather booth and choose to stay healthy with the cafe's superfood salads, or indulge in a plate of lobster benedict.
8. Grain Store
Take a seat in the dining room or soak up the sun on the Grain Store's terrace while savouring a healthy London brunch, packed full of vegetables and nutritious alternatives, such as sweet potato waffles, kimchi dumplings, and the miso, ginger and garlic broth.
9. Granger & Co
Granger & Co has brought its Australian vibes over to London, with a focus on being "sunny, easy-going and generous". Try the signature ricotta hotcakes with banana and honeycomb butter, or choose from their extensive list of sides to add to an eggs-your-way dish.
Late London brunch restaurants
10. Bad Egg
If you struggle to make it out of bed at weekends or are still shaking off a hangover, head over to City of London diner Bad Egg. Its weekend brunch is available until 7pm on Saturdays and 5pm on Sundays. Choose from a scrumptious range of Tex-Mex options, including breakfast tacos and cheeseburger hash, as well as bottomless cocktails.
11. The Breakfast Club
You don't need to wait for the weekend to enjoy brunch in London – it's served every day at The Breakfast Club. Whether you're after a full English-style fry-up, a stack of fluffy pancakes or avocado on rye bread, the choices are incredible at this London restaurant and available until 5pm each day. Afterwards, head over to one of the chain's quirky cocktail bars.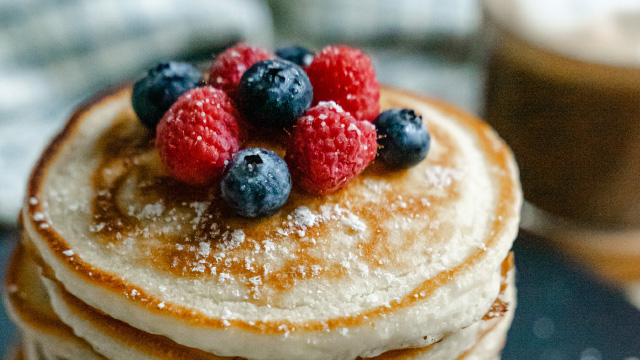 12. BallieBallerson
Have some fun in the adult ball pit, before tucking into brunch at quirky London attraction, BallieBallerson. You can enjoy two hours of bottomless prosecco, punch and spaghetti meatballs at one of the two daily sessions. The later of these sessions start at 3pm on Saturdays and 4pm on Sundays, so there's plenty of time for that lie-in.
13. CERU South Kensington
Enjoy a weekend feast of delicious Levantine flavours at CERU South Kensington. This contemporary London spot serves up a selection of brunch favourites such as shakshuka, alongside hand-pressed juices, homemade lemonade and Bloody Marys until 5pm on Saturdays and Sundays.
Top alternative London brunches
14. Berber & Q
Berber & Q uses Middle Eastern and north African inspirations for their take on brunch. Go for the full Israeli (shared between two, or one very hungry person) for a vegetarian feast replete with honeyed feta, hummus, pumpkin chirchi, avocado and more. Or, tackle the wonderfully meaty mangal (Arabic barbecue) breakfast.
15. The Modern Pantry
The Modern Pantry's philosophy is based around combining everyday cooking with modern ingredients. Chomp on traditional brunch dishes or opt for something a little different, such as the sugar-cured prawn omelette with chilli sambal or dhansak-spiced veal mince toast with a deep-fried egg, saffron and yoghurt.
16. Andina
Packed with native Peruvian ingredients, Andina aims to bring South American cooking to the UK by pairing traditional recipes with Great British produce. Enjoy your poached eggs with a side of spicy potato puree, spinach, mushrooms and Huancaina sauce when ordering the Huevos Q'apachana at this restaurant in London.
17. Eneko
For a Mediterranean twist on brunch, head to Eneko, where Basque recipes are the order of the day. Think slow-cooked meats and warm Spanish spice blends. Choose a three or five-course brunch and try the traditional talo (corn tortillas), oxtail on milk bread and Txuleta (Basque-style prime rib of beef).
Bottomless brunch in London
18. West End Musical Brunch
Enjoy some of your favourite West End musical hits, performed by some of the stars themselves as you tuck in to a two course brunch and bottomless drinks at a secret location with the West End Musical brunch cast. The perfect meal for theatre and brunch lover.
19. Aster
Live DJs, bottomless bubbles and Franco-Nordic cuisine is what you'll find every Saturday at Aster in Victoria. Sample both sides of this dual-nationality cooking by starting with herring caviar on potato blinis, followed by confit duck leg and crème brûlée.
20. Bourne & Hollingsworth Buildings
When one drink isn't enough, grab a table in the unusual abandoned-members-club-meets-overgrown-conservatory that is Bourne & Hollingsworth Buildings. Choose between bottomless bellinis with weekly fresh fruit blends, or endless Bloody Marys with your choice of gin or vodka, and spice levels to suit your tolerance for heat. Baked avocado with runny eggs is the perfect match to your cocktails.
21. The Landmark London
For a bottomless brunch that is a true classy affair, it can only be 5-star hotel The Landmark London. The Sunday champagne brunch consists of a jam-packed buffet to rival them all with pastries, fresh seafood, charcuterie and of course, as much champagne as you desire.
22. Bunga Bunga
Aptly named Party Brunch, this fun-fuelled London brunch at Bunga Bunga is not a quiet weekend affair. A three-course brunch and two hours of endless bellinis has the crowd dancing to live music and eventually storming the karaoke stage. The La Famiglia Sunday version, with the same bottomless bellinis, is only slightly more sedate.
If you're hungry for more of London's food and drink, check out the best breakfast venues in London, sip on cocktails at a rooftop bar and find the quirkiest places for afternoon tea in London.
Explore by category