Book family-friendly attractions
Get tickets to key attractions and things to do with kids in London now:
Whether you have teens in tow or smaller children to entertain, these kids restaurants in London will fill their stomachs and minds for a memorable family meal after fun family activities.
Quirky food and Insta-worthy interiors will cause FOMO among teenage friends, while games and colouring sets make London's best family restaurants the perfect places for little ones to refuel their never-ending energy reserves. You can also book these fun restaurants in London for birthdays!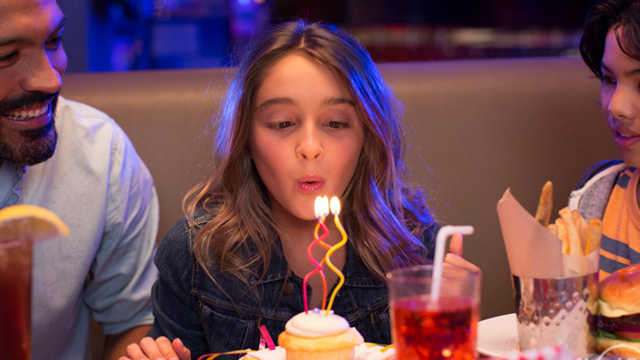 Rock'n'roll, sizzling dishes from the southern US states and classic hamburgers give the Hard Rock Cafe near St. James's Park an authentic American flavour. The rock memorabilia and music just add to the fun. Your kids may not have heard of Pete Townshend or Eric Clapton, but seeing their guitars is sure to inspire some rock'n'roll ambitions!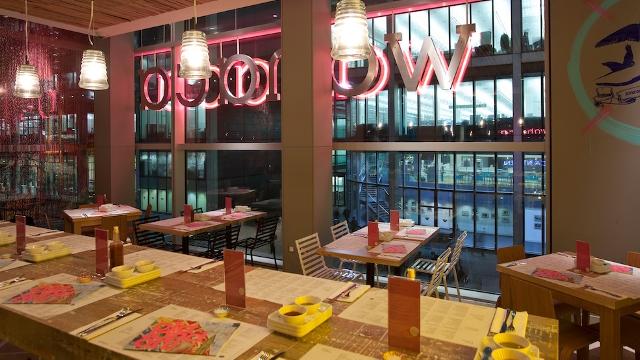 Put some Mexican zing into lunch with the kids at one of Wahaca's locations across London. Build your own tacos or munch on cheesy quesadilla sandwiches as part of a kids menu, or go large and tuck into spicy tacos, flavour-packed enchiladas and hearty burritos.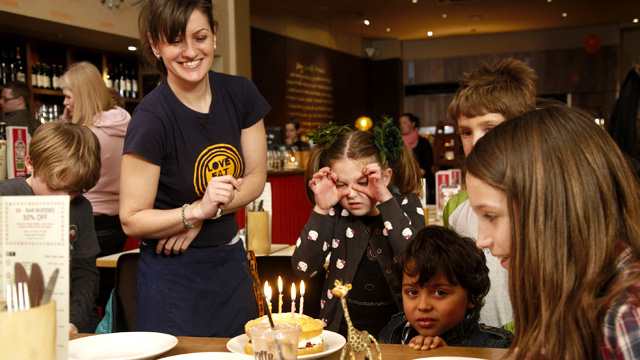 Stick your neck out and head to Giraffe, which has several outlets across London. The options for kids include tomato pasta, alongside favourites such as burgers, fish fingers, and bangers and mash.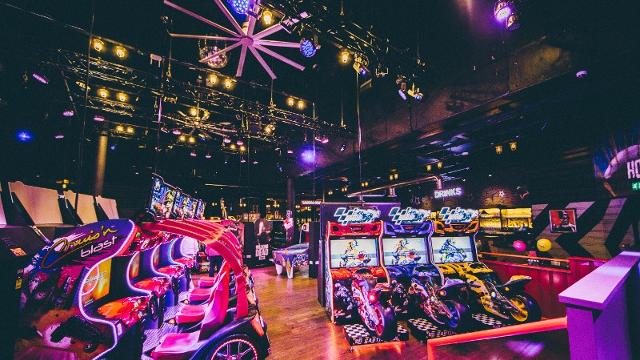 Work up an appetite with bowling, arcade games and thrilling virtual reality tests, before feasting on burgers, hot dogs and slushies at Hollywood Bowl at The O2. The all-American diner also has a special kids' menu featuring nuggets and special desserts.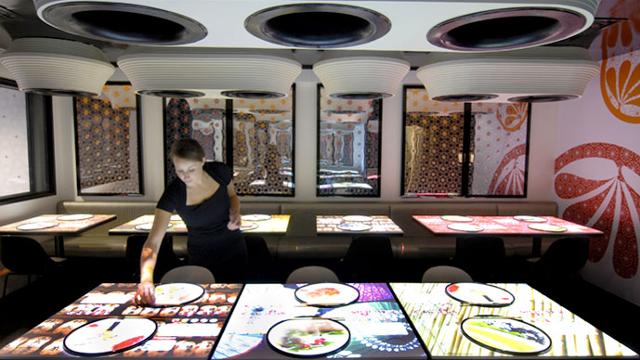 Keep teenagers and older kids entertained with fun, interactive tables at Inamo. Let them order their food, play games and even watch the chefs preparing the pan-Asian fare: think sushi, yakitori and tempura, which are perfect for sharing with the whole family. Choose from outlets in Covent Garden and Soho.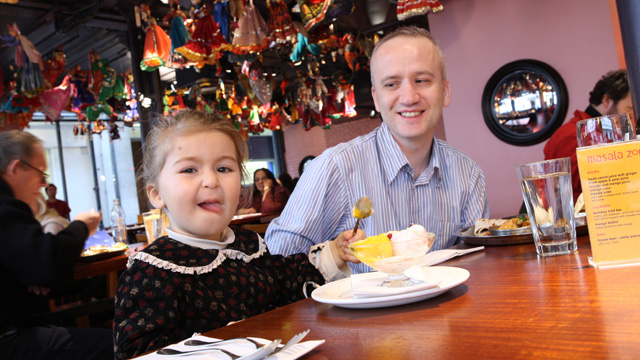 Enjoy a fun, relaxed dinner at Masala Zone Indian restaurants. Children can stay entertained with paints and crayons in the vibrant, friendly atmosphere of these London restaurants, with plenty of choice to munch on. The kids' menu includes mini thali platters and unspiced food, plus plenty of familiar favourites.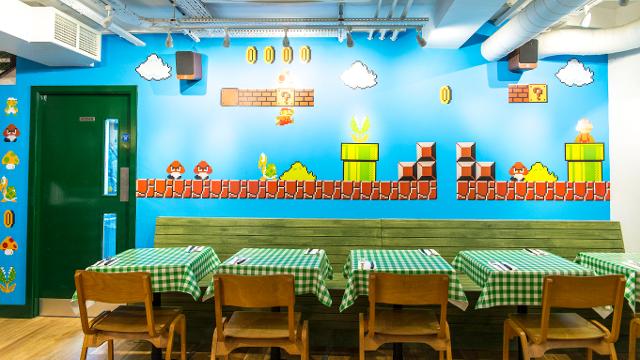 Grab a pizza from Pizza Pilgrims & Friggitoria and eat it gloriously, slice by slice, outside in pretty Kingly Court. This trendy pizzeria will have the kids drooling over its deep fried mac'n'cheese balls and sweet treats, including pizza dough stuffed with Nutella.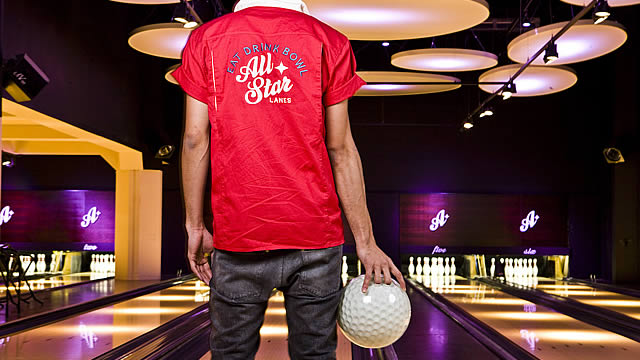 With several All Star Lanes bowling alleys dotted around London, there's no excuse not to keep children of all ages entertained. Combine a meal with a trip to Westfield Stratford City for shopping and Queen Elizabeth Olympic Park for outdoor fun. Look out for bowling and dining deals, and special offers for children.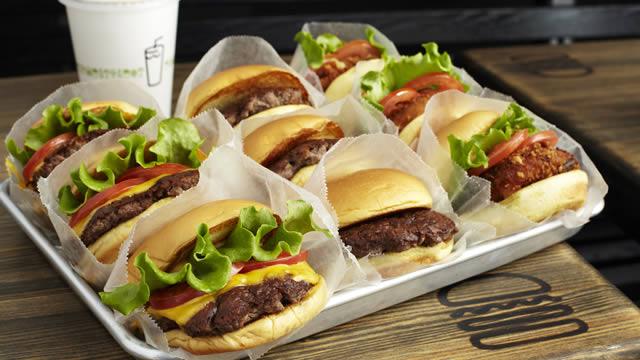 Let the kids go crazy over frozen custard at Covent Garden's Shake Shack. Pick up burgers, hot dogs and crinkly fries to enjoy alongside a dense "concrete" or hand-spun frozen custard shake with the likes of peanut butter mixed in. Utterly indulgent!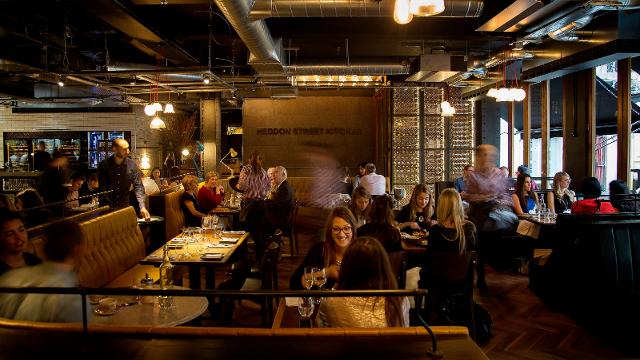 For families who have a sweet tooth, grabbing a seat at Gordon Ramsay's Heddon Street Kitchen ice-cream bar is a must! Select from a sandwich, cone or bowl base and choose your favourite flavour out of vanilla, chocolate, or raspberry. Then, load up on different frozen treats and delicious toppings such as fresh berries, oreos or crunchy honeycomb.