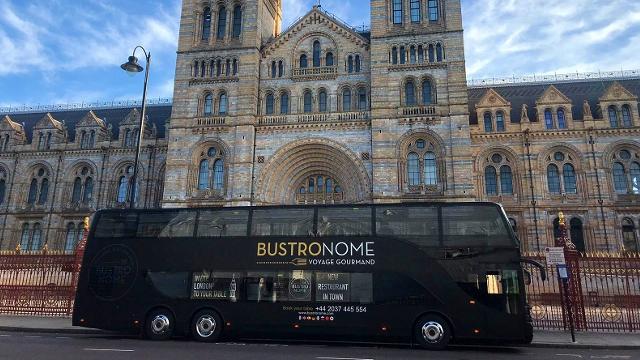 Discover a dining room with panoramic views when you hop on board the Bustronome tour bus.
About
Take a tour of the capital on a double-decker bus while enjoying great British dishes onboard Bustronome.
Travel in comfort while soaking up the sights. The enclosed upper deck provides shelter from the sun or rain, along with great views of the city.
During your experience, you'll be served tasty British cuisine with a French twist. Enjoy a delicious afternoon tea from sweet and savoury menus, all using fresh local ingredients.