Whether you're looking for a relaxed family meal or a gluten-free afternoon tea in London, these restaurants have dedicated menus or a range of gluten-free options.
Best for families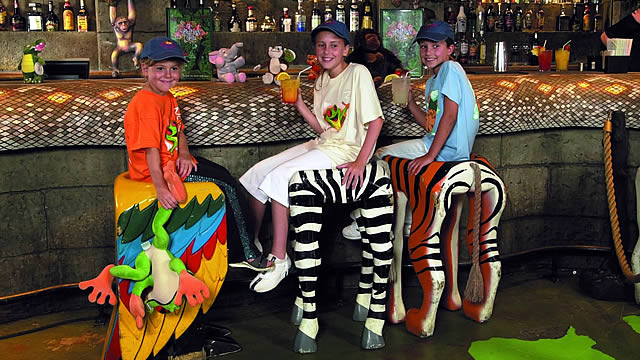 Kids favourites needn't be off limits at Rainforest Café. This family-focused restaurant has many gluten-free options, ranging from calamari to melting marshmallow spears; while gluten-free pasta is available on request. Allergens are clearly marked on the menu. Thanks to these features the Piccadilly Circus restaurant became the first restaurant in the UK to be certified as allergy aware by Allergy UK in 2016.
Best for burgers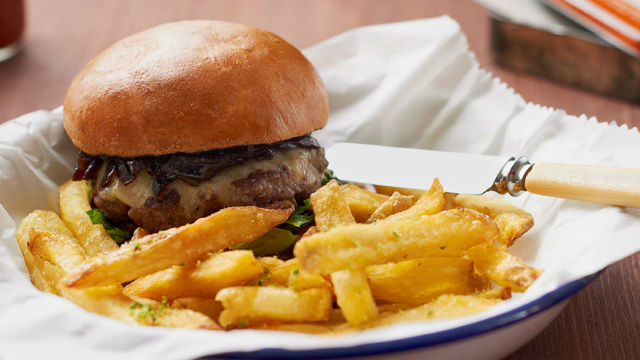 Fast-growing chain Honest Burgers is a welcoming place for coeliacs with its option of wheat-free buns and burgers on request; although co-founder Tom is quick to point out that a totally gluten-free experience cannot be guaranteed as food containing gluten is prepared in the same kitchen. Now on their sixth venture, having started out in Brixton in 2011, Honest Burgers mixes carefully-sourced produce and an unfussy menu with a relaxed vibe.
Best for all-day dining
Serving breakfast, lunch and dinner – each with plenty of gluten-free options based on the full a la carte menu – Nopi is a great place for a plate or two, whatever the time of day. Just notify the accommodating staff upon reservation and you'll be given a range of dishes to choose from at this eatery that's part of Yotam Ottolenghi's ever-expanding group.
Best for afternoon teas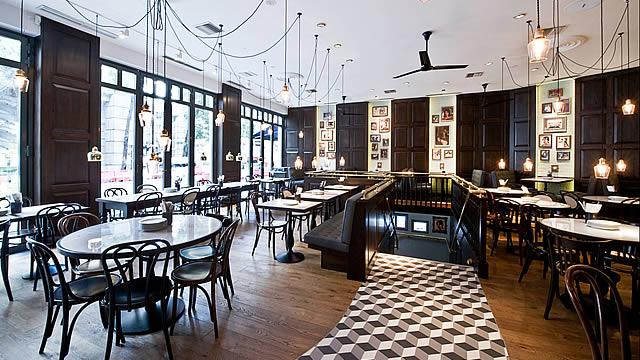 When it comes to afternoon tea, it's usually a nightmare of "mustn't have" cakes and bread. But there's no need to miss out on these savoury and sweet treats, as many London venues offer a gluten-free afternoon tea. Romeo's Sugar Free Bakery in Islington offers afternoon tea as well as breakfast, brunch and lunch, plus it's a gluten-free bakery. At Fortnum & Mason, you can sample such delicacies as smoked salmon sandwiches with lemon dill butter, scones with Somerset clotted cream and rose-scented macarons; while The Athenaeum can serve gluten-free cakes, sandwiches and scones with a day's notice.
Best for Asian
Does a menu in an Indian restaurant seem like a long list of uncertainties? Thankfully, Mumbai street-food inspired venue Dishoom highlights suitable dishes, including a range of grills, salads and curries. If East Asian cuisine is more to your taste, the noodle bar chain Wagamama has a wealth of "cereal-free" options noted for the gluten intolerant.
Best for Middle Eastern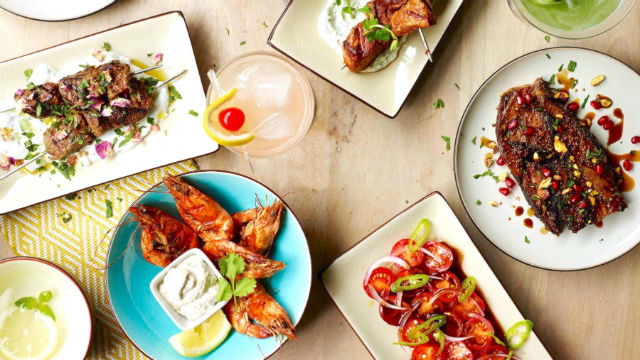 Gather with friends to indulge in the delicious gluten-free flavours of the Levant at CERU South Kensington. This vibrant London restaurant offers a huge variety of coeliac-friendly Middle Eastern and Eastern Mediterranean-inspired sharing dishes, from fresh seafood and colourful salads to mouthwatering desserts.
Best for Italian
Mounds of pasta, flour-laden carbonara sauce and doughy pizzas usually lead to hours of discomfort, but thankfully some of London's Italian eateries have cottoned on to the plight of coeliacs. Choose from the dedicated gluten-free menu at Pizza Express venues across London, including pizzas made with wheat-free dough, risotto and chocolate brownies. Or, if you fancy some pasta, Spaghetti House offers coeliac-friendly spaghetti on request as well as gluten-free gnocchi made with purple potato – but they cannot guarantee that any menu item can be completely free of allergens due to shared kitchen preparation areas. For something a little different, La Polenteria has a menu focused on the Italian "peasant" food polenta, which has grown in popularity in recent years and is full of gluten-free goodness.
Best for a special occasion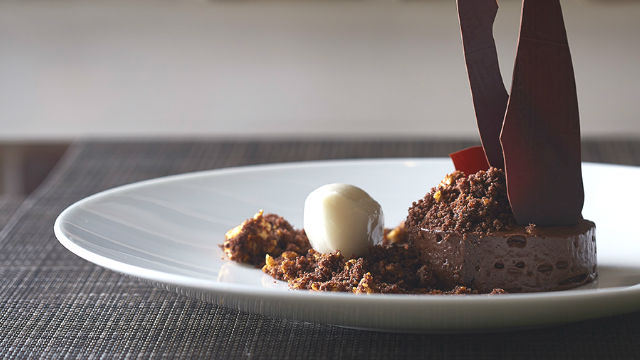 Since overhauling its menu at the end of the summer, Indigo at luxury hotel One Aldwych has served only gluten and dairy-free menu for three months without diners noticing the difference. Now you can try delicious dishes including Rhug Estate organic lamb rump with samphire and Brixham monkfish braised in lemongrass, all made with alternatives such as almond milk and buckwheat flour.
Best for rock fans
The Hard Rock Café has developed many gluten-free versions of its classic dishes. The rocking restaurant's coeliac-friendly menu now has 16 dishes, including the Original Legendary and Classic burgers, several desserts and even a gluten-free mini Crème Brulee.