1. Camden Passage, Islington
The cobblestone laneway of Camden Passage that runs parallel to Islington's Upper Street is a treasure trove of market stalls – mostly selling antiques, vintage clothes and cool products like old pub signs – as well as lots of small shops and cafes.
Don't miss: the African Waistcoat Company for bespoke vests.
2. Neal's Yard, Seven Dials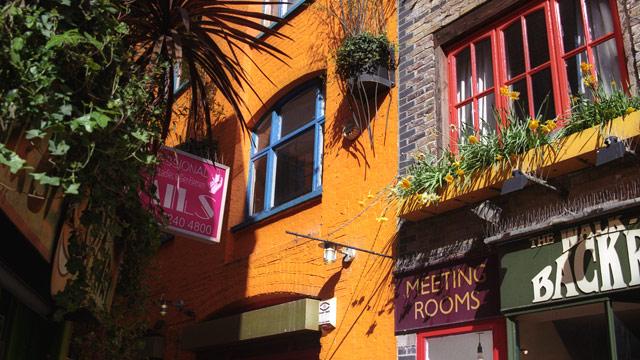 This hidden courtyard is a must-visit for cheese and cosmetics! Here you'll find Neal's Yard Dairy with its range of delicious British farm cheeses, and the flagship Neal's Yard Remedies for organic skincare products and treatments.
Don't miss: the Seven Dials area which has regular shopping evenings with big discounts.
3. Broadway Market, Hackney
Visit Hackney's hip Broadway Market on a Saturday for 100 stalls selling food, drink, fresh produce and vintage clothing. Or go during the week when it's more sedate and you can browse boutiques such as 69B women's clothing, William Cheshire jewellery and Lock 7 bicycle shop.
Don't miss: a bite to eat or a pint at The Dove pub.
4. Bermondsey Street
The London Bridge area has had a serious makeover in recent years and Bermondsey Street is no exception. Gems here include Susie Stone bespoke women's couturier, Tin Lid kids clothes and toys and Holly & Lil for handmade dog leads, collars and pet accessories.
Don't miss: the Design Museum shop for stylish gifts and homeware.
5. Marylebone High Street
Marylebone Village contains a fantastic range of off-the-high-street retailers. Shop for cool designer homeware at Skandium, quaint tomes at Daunt Books and art deco antiques at Gallery 1930.
Don't miss: London's only dedicated button retailer The Button Queen.
6. Gabriel's Wharf
Tucked behind London's South Bank you'll find a good mix of independent shops, restaurants and bars at Gabriel's Wharf. Check out contemporary art priced from £25 to £500 at Southbank Printmakers, Wagumi's Japanese design products and Ganesha Indian homeware.
Don't miss: Oxo Tower's small shops and galleries.
7. Redchurch Street, Shoreditch
In hip Shoreditch, it's all about Redchurch Street these days! With hot menswear from Aubin & Wills, Hostem and Sunspel, as well as funky home accoutrements from Labour & Wait and Caravan, you won't be disappointed.
Don't miss: Check out nearby Brick Lane, famous for its authentic curry restaurants and vintage fashion shops.
8. Greenwich Market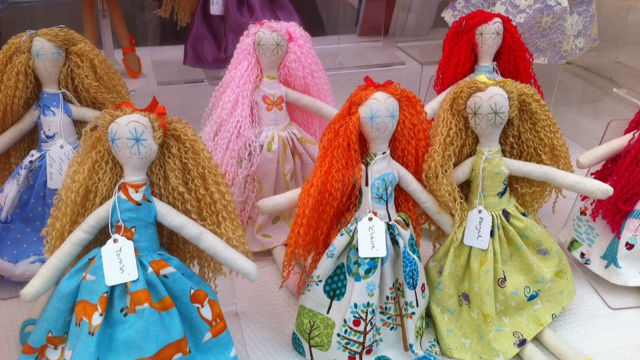 Thousands of tourists flock to Greenwich's maritime attractions but many of them may miss the excellent shopping on offer in this historic area of London. The main attraction is Greenwich Market, open Tuesday to Sunday, surrounding which you'll find shops and eateries to suit all tastes and budgets.
Don't miss: Nauticalia for all of your nautical needs!
9. Shepherd Market
Situated in London's Mayfair, the charming Shepherd Market square features small art galleries, Victorian pubs and stylish boutiques. Treat yourself to a Cuban Cigar from Alfie Turmaus Tobacconist, shop for luxury leather at Bill Amberg and enjoy a traditional pub meal at Ye Grapes.
Don't miss: Le Boudin Blanc, one of London's favourite French restaurants.
10. Stoke Newington Church Street
It's easy to see why North London's "Stokey" is firmly on the cool-retail radar. As well as some awesome children's shops, there's an eclectic mix of vintage and modern fashion stores including Strut for pre-loved designer gear, HUB for cool contemporary clothing and Askew for funky eyewear.
Don't miss: a post-retail ramble in Abney Park Cemetery.
11. King's Road
The King's Road in Chelsea has serious street cred. It was the location for popular hippy hangout The Chelsea Drugstore in the 1960s, the birthplace of punk in the 1970s (Vivienne Westwood's first shop was here) and is today enjoyed by the well-heeled Made in Chelsea set.
Don't miss: Bluebird Restaurant – a Made in Chelsea fave!
12. Regent's Park Road, Primrose Hill
A 10-minute walk from buzzing Camden Market, Primrose Hill is a more refined shopping experience. With quality clothing and footwear boutiques, cosy restaurants, pubs and cafes, picturesque canals and city views, you can see why it's so popular with celebs and plebs alike.
Don't miss: The original Primrose Bakery on Gloucester Avenue which has to-die-for cupcakes.
13. Connaught Village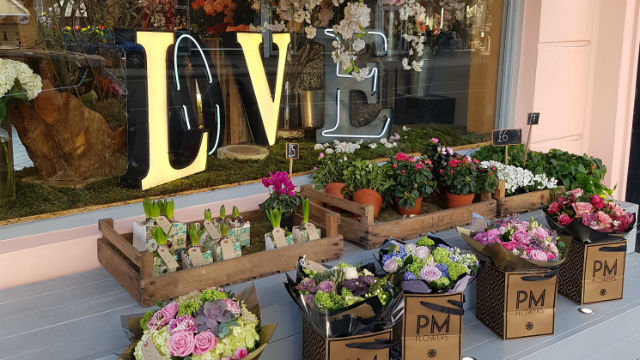 A stone's throw from Hyde Park and just 20 minutes' walk from Oxford Street, Connaught Village is a little-known treasure trove of independent retailers in the heart of the city. The quiet Georgian streets are lined with pastel-coloured boutiques selling exclusive luxury products, from fine wines to interior design.
Don't miss: The hand-made ceramics in Mud Australia and decadent sweet treats from Cocomaya.
14. Chiswick High Road
South London's antidote to shopping sameness, Chiswick High Road offers independent stores as well as favourite high-street names. From antique and retro furniture at The Old Cinema and luscious chocolates at Philip Neal, you'll be able to find something original here.
Don't miss: Macken Bros meat, for Michelin-starred produce.
15. Walthamstow Market
The longest street market in London, Walthamstow Market (Tuesday to Saturday) has around 500 stalls selling mostly fresh produce and food that reflects the area's ethnic diversity. Walthamstow High Street (where the market is held) is also great for craft supplies, fabric and textiles.
Don't miss: nearby William Morris Gallery, particularly for arts and crafty types!
16. Exmouth Market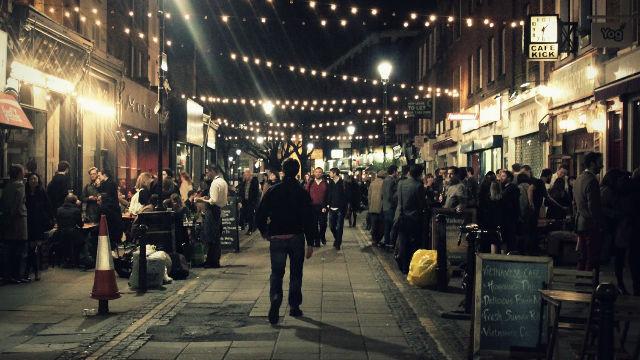 Lots of people head to Exmouth Market near London's Kings Cross for food, but it's less well known for its shops. There are some real finds here, including Bagman & Robin leathergoods, Family Tree designer gifts and bespoke furniture at White & Reid.
Don't miss: Coffee at Caravan or a meal at Moro – after all, it would be a shame to ignore the food completely!