If you're going to be in London for more than a day, it's worth buying a Visitor Oyster card in advance. The Visitor Oyster card is delivered to your home before you arrive in London. It is one of the easiest ways to get around London.
If you do not have a Visitor Oyster card, but still plan to travel around London for more than a day, buy an Oyster card at the Tube station. Learn more about Oyster cards.
Travelling across London from London Bridge Station is easy. You can take:
Overland rail to stations such as Cannon Street, Waterloo East and Charing Cross and St Pancras International
The Jubilee and Northern Tube lines, connecting to North, South, East, West and Central London
A huge selection of buses that will take you all over London
On Duke Street Hill you can find a docking station for the London Cycle Hire Scheme if you're feeling active and want to see London on two wheels.
London Bridge is in Zone 1 of the London transport system. Find free London maps here.
What to do and see in London Bridge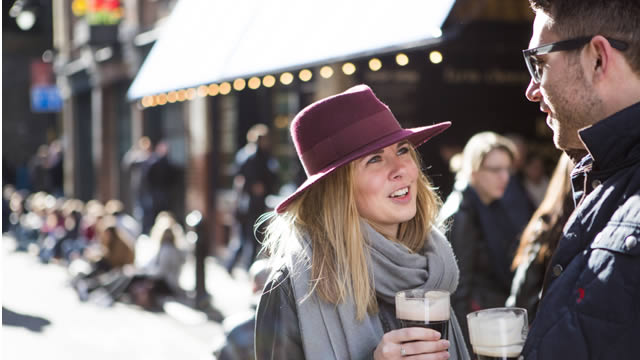 The London Bridge skyline is dominated by The Shard, the tallest building in Western Europe. There are three levels near the top that offer the best views across London.
Next to London Bridge station you will find a range of exciting attractions. Thrill-seekers will love the terrifying London Bridge Experience and the Old Operating Theatre, Museum and Herb Garret, where 19th century surgeons performed operations without anaesthetic.
Borough Market, across the road from London Bridge Station, is UK's oldest food market. Open Thursday to Saturday, the market has more than 70 stalls selling a variety of artisan cakes, cheese, meat, fish, vegetables and breads.
Next to the market you can see a full-scale replica of Sir Francis Drake's galleon The Golden Hinde, and discover the oldest Gothic church in London, Southwark Cathedral.
No visit to the London Bridge area should go without a walk along the river. There are plenty of things to do on or above the Thames near London Bridge. Visit the Hays Galleria for spot of shopping in a remarkable space. Stop off at The Scoop to relax by the river and maybe catch one of the frequent special events, theatre performances or film screenings.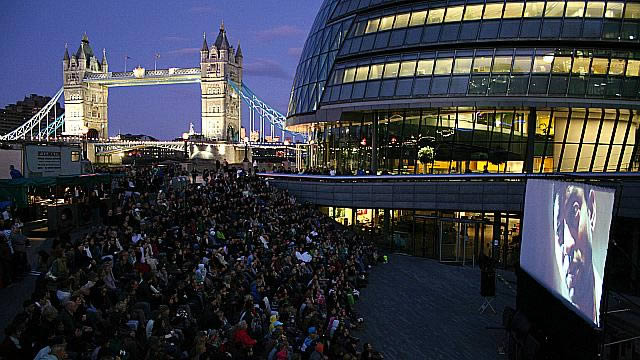 HMS Belfast, the last remaining warship of its kind, is a great place to take the whole family for an interactive experience of Britain's naval history.
Further downstream, the Tower Bridge Exhibition explains how the world-famous bridge works, and allows you to venture out along the high walkway to admire the stunning views over London.
Fashionistas will love the exhibitions at the Fashion and Textile Museum on Bermondsey Street.
If you are travelling to London with kids, don't miss the brilliant Unicorn Theatre for Children, which presents shows for audiences aged 2 - 21.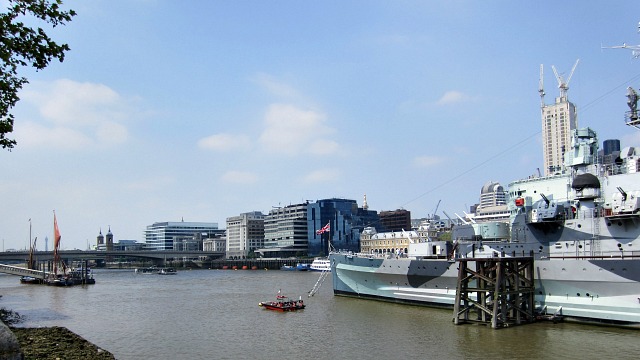 Things to do in London Bridge: bars and restaurants
Sampling delicious food and drink on foot in Borough Market is a must-do in London. Head to funky Bermondsey on a Saturday and you'll also find the Maltby Street Market, featuring excellent fresh produce and a chance to sample local beers from the Kernel Brewery.
For more relaxed, seated dining, seasonal British cuisine can be found at Londinium, Roast, or Tanner & Co. For a restaurant experience with a view, book in at Hutong, Gaucho, Le Pont De La Tour or the Blueprint Café.
Bars and pubs around London Bridge offering something special include The Upper Deck Bar at HMS Belfast for its alfresco vibe; The Rake for its huge collection of world beers; Aqua Shard for its outstanding views; and The George Inn for its possible historical links with Shakespeare.
Find more ideas about London bars and restaurants.
Hotels and hostels in London Bridge
London Bridge is a great base for exploring the capital. You can book hotel rooms close to London Bridge Station at the Hilton London Tower Bridge, London Bridge Hotel, Ibis Styles London Southwark Rose and the five-star luxury hotel Shangri-La at The Shard.
For cheap accommodation, book at the King's Venues Guys Campus London Bridge. For something a little roomier than a hotel or hostel, take a look at the Marlin Apartments - Empire Square.