Luxury Shopping in London
Whether you want to spend big or just browse, London is a luxury shopper's paradise, offering everything a discerning buyer could possibly want.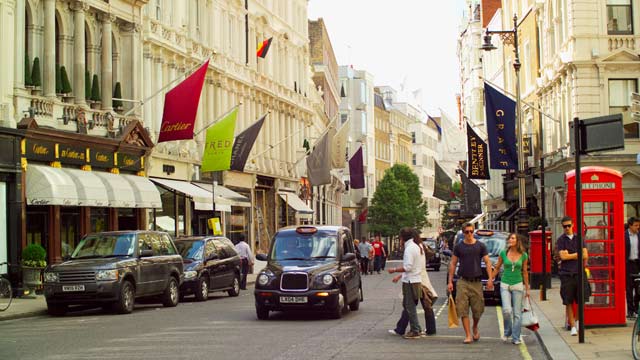 Whatever you're looking for, London is packed with luxury shops just waiting to be explored. 
Browse your way through large designer shops and department stores, wander around world-famous jewellery shops or source luxurious goods and fine art at prestigious auction houses. 
Buying Art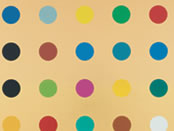 London is a major player on the world art scene and art buyers will find everything from traditional to contemporary to the Next Big Thing.
If you're in the market to buy some art in London, look no further than luxurious Mayfair with galleries such as Marlborough Fine Art and Sadie Coles HQ. Or try edgy Hoxton, home of the world-famous White Cube and numerous smaller galleries.
There are also regular throughout the year.
Jewellery Shopping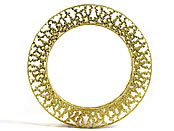 London is well served for jewellery shops. You'll find iconic, international brands such as Cartier and Tiffany & Co and Bulgari. 
In Mayfair, Sloane Street, The Royal Exchange and Bond Street there are also plenty of independent jewellers selling exquisite, high-end pieces, with price tags to match.
Holborn's Hatton Garden has been the centre of London's jewellery industry for hundreds of years. Here you'll find more than 50 jewellers selling everything from antique stones to futuristic pieces.
Jewellery addicts won't want to miss London Jewellery Week, which takes place every June.
Auction Houses
Three of the world's most prestigious auction houses hold regular sales in London. 
If you're a serious luxury-goods buyer, look no further than Christie's, Bonhams and Sotheby's where you can purchase fine art, antiques, jewellery, classic cars and more.
Check the individual auction house websites for details of upcoming sales.
Luxury Homewares and Fine Furniture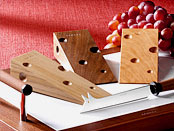 There's a fabulous choice of stylish interior-design stores in London. You'll find shops and designers here that have furnished the homes of the rich and famous, and many offer a bespoke service.
For sleek and modern, try Geoffrey Drayton near Euston, for functional but stylish check out the Conran Shops, Habitat and Heal's. 
And if you fancy the Royal treatment, head for The General Trading Company or Linley (owner David Linley is the Queen's nephew).
Most of London's Department Stores also have comprehensive homewares sections.