London's Best Shopping Centres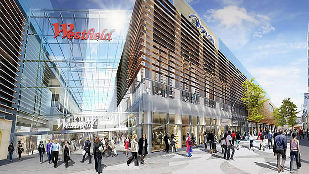 London has an amazing array of places to shop til you drop. Check out the city's shopping centres, where you can find all your favourite shops under one roof. Most shopping centres also have places to stop for coffee and lunch. The larger ones may also have childcare facilities and entertainment venues such as cinemas.
Need further inspiration? Read our article on London's top shopping destinations
You Might Also Like
Shopping Centre

Ariel Way, W12 7SL [map]

The Village is London's ultimate luxury enclave - home to over 40 of the most famous and sought after British and international luxury brands, from Louis Vuitton and Prada, to Burberry and De Beers.

Shopping Centre

Canada Place, Cabot Place, Jubilee Place and Churchill Place Shopping Malls, Canary Wharf, E14 5AB [map]

Over 200 shops, bars, cafes and restaurants can be found at Canary Wharf in the four shopping malls, as well as stunning riverside locations.