Clothes and Fashion Shops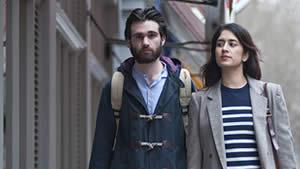 London has thousands of clothes shops, so it's the perfect destination if you're looking to update your wardrobe.
From high street fashion, to British designers and vintage treasures, you'll find something to suit your style and budget. And don't forget all the menswear options!
Browse the listings below, or search to find your favourite clothes shop.
You Might Also Like
Shopping Area

Bond Street, W1S 1SR [map]

London's famous Bond Street is revered throughout the world for its wealth of elegant stores, exclusive brands, designer fashion, luxury goods, fine jewels, art and antiques. Set in the heart of…

Craft Market

The Market, WC2E 8RF [map]

There are three markets located in Covent Garden's 19th century Piazza, each offering a wide range of craft, gifts and more.