Clothes and Fashion Shops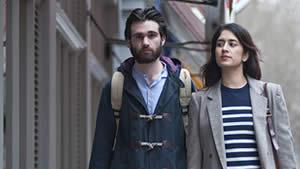 London has thousands of clothes shops, so it's the perfect destination if you're looking to update your wardrobe.
From high street fashion, to British designers and vintage treasures, you'll find something to suit your style and budget. And don't forget all the menswear options!
Browse the listings below, or search to find your favourite clothes shop.
You Might Also Like
Shopping Centre

Off Carnaby Street, W1B 5PJ [map]

Kingly Court is a shopping destination between Carnaby Street and Regent Street. There are three floors of fashionable shops, including designer brands and independent boutiques.

Department Store

400 Oxford Street, W1H 6HB [map]

Selfridges is one of the world's finest department stores. From high fashion to hi-fi, wardrobe co-ordination to wedding lists, it's every shop you'll ever need.