Clothes and Fashion Shops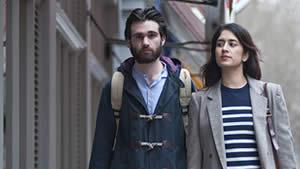 London has thousands of clothes shops, so it's the perfect destination if you're looking to update your wardrobe.
From high street fashion, to British designers and vintage treasures, you'll find something to suit your style and budget. And don't forget all the menswear options!
Browse the listings below, or search to find your favourite clothes shop.
You Might Also Like
Shopping Centre

Ariel Way, W12 7SL [map]

The Village is London's ultimate luxury enclave - home to over 40 of the most famous and sought after British and international luxury brands, from Louis Vuitton and Prada, to Burberry and De Beers.

Department Store

Regent Street, W1B 5AH [map]

Liberty is one of the last great emporiums for innovative and eclectic design. Explore five floors of fashion, beauty, accessories and homewares to find a selection of beautiful and luxurious products

Craft Market

The Market, WC2E 8RF [map]

There are three markets located in Covent Garden's 19th century Piazza, each offering a wide range of craft, gifts and more.