Diana, Princess of Wales, remains one of the most popular and famous members of the Royal Family, more than 20 years after her tragic death in 1997. See important locations from Diana's life and explore memorials to the princess.
Diana: Her Fashion Story at Kensington Palace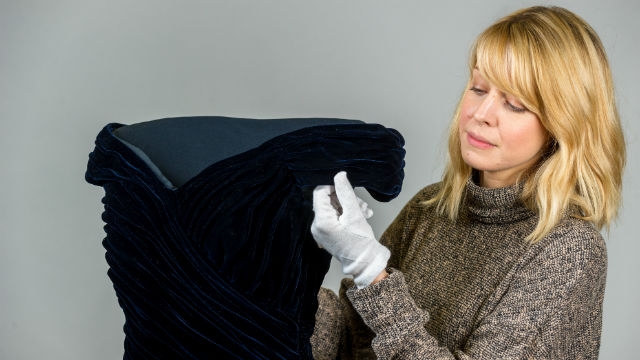 Trace the evolution of Diana's famously chic style, from the romantic outfits of her early public appearances to the glamour of her later life at Diana: Her Fashion Story, taking place at her former home. Celebrated outfits on display include the velvet gown she famously wore at the White House when she danced with John Travolta.
National Portrait Gallery
Head to the National Portrait Gallery in Trafalgar Square to see a beautiful photo of Diana, snapped by esteemed photographer Mario Testino in 1997. Showing Diana in a black velvet beaded evening dress by her favourite designer Catherine Walker, Testino's images caused a sensation when they were first published because they showed the princess in a state of relaxation.
Madame Tussauds
See a wax figure of Princess Diana at Madame Tussauds, alongside figures of the rest of the Royal Family, including her sons Prince William and Prince Harry. The museum has a long history of modelling the Royal Family, including the first figure of Queen Elizabeth II when she was just two years old!
Diana, Princess of Wales Memorial Playground
Children can be pirates for the day at the Diana, Princess of Wales Memorial Playground in Kensington Gardens. Set against a lush backdrop of trees and plants, a huge wooden pirate ship forms the centrepiece of the playground, which was opened on 30 June 2000 in memory of the late princess, who adored children. Inspired by J M Barrie's novel, Peter Pan, this magical space also features teepees, a sensory trail, a beach and play sculptures. Expect to queue on sunny days.
The Diana Princess of Wales Memorial Walk
This seven-mile-long (11km) trail takes visitors through four parks (St James's Park, Green Park, Hyde Park and Kensington Gardens) and past three palaces and two mansions that featured in Diana's life, including Spencer House, the London home of the Spencer family.
St Paul's Cathedral
Diana Spencer wed Charles, Prince of Wales at St Paul's Cathedral on 29 July 1981. The cathedral was chosen over the traditional venue of Westminster Abbey because it could accommodate more guests and there could be a longer procession route for onlookers (from Buckingham Palace to the cathedral). The ceremony attracted global attention, reaching a TV and radio audience of around 1,000 million people.
Westminster Abbey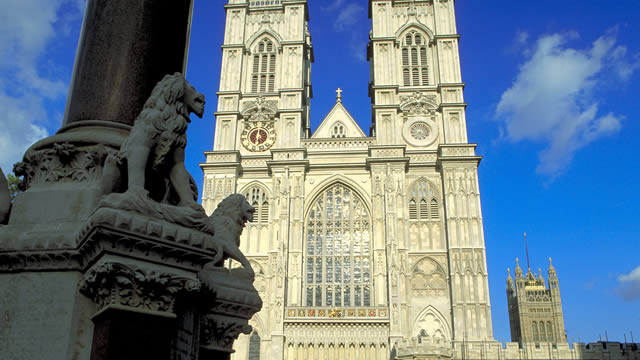 Diana's funeral took place in Westminster Abbey on 6 September 1997. The service was televised and was watched by millions across the globe. Floral tributes and toys were left at the west gates of the abbey. The 700-year-old building also provided the setting for the wedding of Diana's eldest son, Prince William, and Catherine Middleton in 2011.
Café Diana
The wonderfully kitsch Café Diana celebrates the life of Princess Diana, with walls splashed with photos of the princess and Union Jack flags. Diana was a regular visitor to the cafe before her death; a signed photo of her hangs in the restaurant.
Thorpe Park
Princess Diana visited this popular theme park with her sons three years in a row during the Easter holidays in 1991, 1992 and 1993. Diana insisted they queue for every ride and be treated like everyone else. A photo of the princess and princes laughing on the Logger's Leap ride became one of the most famous images of Diana relaxing with her sons.
Harvey Nichols
Princess Diana was a regular shopper at this luxury Knightsbridge department store, with its eight floors of fashion, beauty and lifestyle collections. She was also a regular diner at the store's high-end Fifth Floor restaurant, where she would reserve a tucked-away spot at the back of the dining room.
Princess Diana Memorial Fountain
Dip your toes into the bubbling stream of this circular Hyde Park fountain, created using 545 pieces of Cornish granite. Designed by US architect Kathryn Gustafson who wanted the fountain to reflect Diana's "inclusive personality", the ring-shaped memorial was unveiled by the Queen on 6 July 2004. It has since become one of London's most popular free attractions.