Celebrate the Year of the Dog in London, with the biggest Chinese New Year celebrations outside Asia. Every year, hundreds of thousands of people descend on the West End to wish each other "Xin Nian Kuai Le" (Happy New Year in Mandarin) or "San Nin Faai Lok" (in Cantonese).
Chinese New Year 2018 in London Event Programme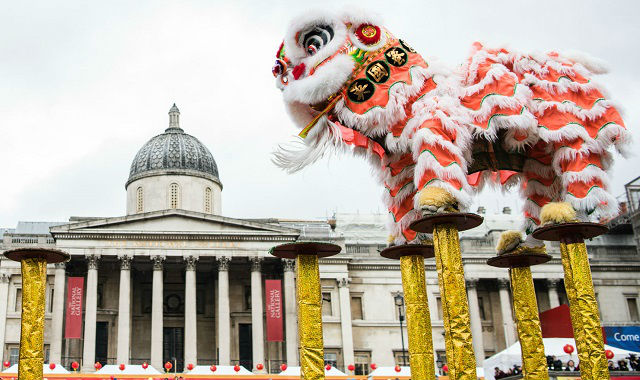 The Chinese New Year festivities in central London are free to attend and take place in Trafalgar Square, Chinatown and across the West End. In 2018, these London celebrations are taking place on 18 February, which is the Sunday following the date of the Chinese New Year (16 February). Check back nearer the time for confirmed details of the Chinese New Year events in 2018.
The Chinese New Year events in London usually include a colourful Chinese New Year parade through Chinatown and the West End, lion and dragon dances, plus traditional and contemporary Chinese cultural performances on the main stage in Trafalgar Square. The celebrations, which are organised by the London Chinatown Chinese Association, culminate in a spectacular Chinese New Year fireworks display. Don't forget to sample the special Chinese New Year menus at Chinatown's many restaurants for special festive treats throughout the day.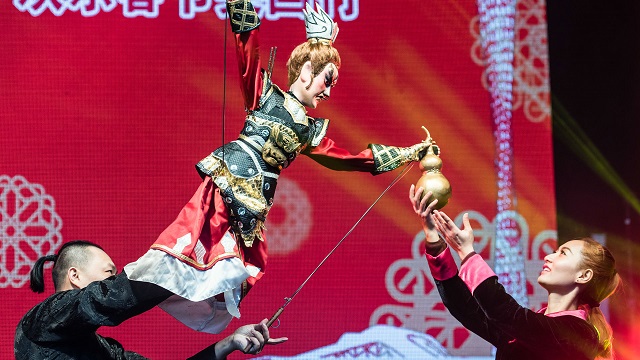 Make sure to plan ahead by booking a hotel near Chinatown to stay near the heart of the action, and follow our Top 10 Tips for Chinese New Year to make the most of your time at the event.
You can also check out the latest news for the 2018 Chinese New Year events and plan your route to the day's activities with the latest travel information. Also, don't forget to read our tips on how to stay safe in London. 
About Chinese New Year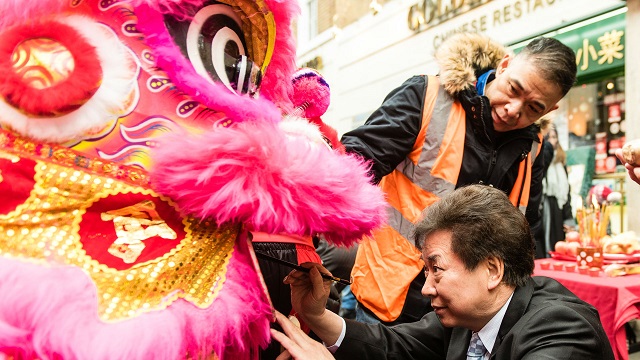 Chinese New Year is a huge festival among Chinese communities in London and across the world.
Based on the lunar and solar calendars, the actual date of Chinese New Year varies, but always falls between late January and mid-February. Each year in the Chinese calendar is represented by one of the 12 animals of the Chinese zodiac. Find out more about the traditions of Chinese New Year.
Chinese New Year 2018, the Year of the Dog, falls on 16 February.
Find out more things to do during Chinese New Year in London, including special Chinese New Year events throughout London.