Shopping Areas in London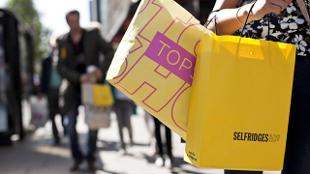 London has so many famous shopping districts to choose from - take a look at our guide to find out more about each of London's best shopping areas.
From the high street names on Oxford Street to the high end brands on Bond Street, to the independent boutiques around Carnaby, each of London's shopping areas has a distinctive personality. 
Take your pick from the selection below.
You Might Also Like
Shopping Area

Regent Street, W1B 5TD [map]

Regent Street is the best shopping and lifestyle destination in the West End. Added attractions include listed architecture, interiors, art galleries, hotels and spas. There are more than 100 global…

Shopping Area

Mount Street, South Audley Street, W1K 2TY [map]

Mayfair, famous from the Monopoly board, is located on the Grosvenor estate and is made up of London's largest concentration of luxury hotels, world famous restaurants and fashion forward shopping.

Shopping Area

A new shopping area, luxury apartment complex and community, set in the cultural heart of London - the South Bank.