The scariest weekend of the year is upon us, and as always London has come up with a whole range of Halloween treats to feast on. There are enough immersive cinema, Halloween parties, theme-parks and family-friendly activities to keep all thrill seekers on their toes.
Night at the Museum
The timing is impeccable for the British Library's Terror and Wonder: The Gothic Imagination exhibition, as the museum is hosting a special Halloween Late: The Sorting. The innovative theatre company Les Enfants Terribles have been drafted in to create a funeral inspired experience, with spooky performances, live music, DJ's, a bar and a late night opening of the exhibition. 
The British Museum is also putting on a Late called Witches and Wicked Bodies, the National Maritime Museum will be dredging bodies up from the deep for its Late, Death in the Archives and the London Transport Museum is taking you underground for its Late-Subterranean Scream. 31 Oct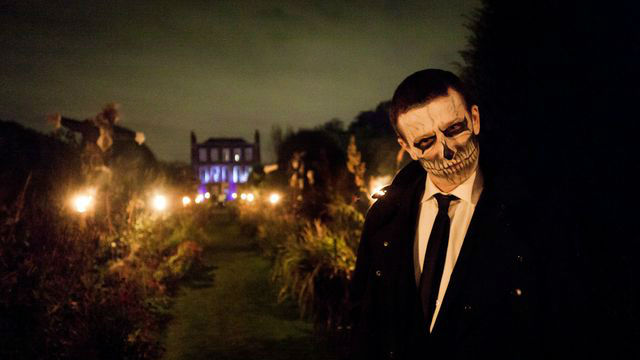 Scream
Granted, it's a bit out of town, but for a truly frightening, fun-filled night out, Fright Night at Thorpe Park is as big as it gets. Now in its wholly appropriate 13th year, Fright Night incorporates the park's best rollercoasters and rides after dark with terrifying mazes based on horror films like The Blair Witch Project and Saw (which also has its own rollercoaster!). This is not for the faint hearted and tickets are essential. 24 Oct-2 Nov
Fire Walk With Me
More than 4,000 people turned up for the free Fire Festival at Vauxhall Pleasure Gardens last year. The bonfire will be lit at 6.30pm followed by A Tale to Raise the Spirits, a rock opera of great songs, dancers, fire performers, all topped off with a firework display. There will also be enough mulled wine, ale and food to keep you going through the night. 31 Oct
Zombies!
Backyard Cinema's Theatrical Zombie Cinema Experience is a whole week of classic Zombie flicks, from the genuinely scary (Evil Dead, 28 Days Later) to the more playful (Shaun of the Dead, Zombieland). To distract you from all the threatening zombies, there will also be craft beers from Brooklyn Brewery, burritos from Benito's Hat and an End of the World party after the film screening, all in a secret East London location. 31 Oct-7 Nov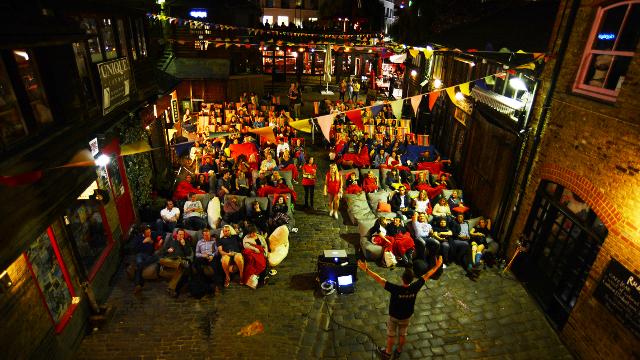 Follow the Masked Man
Looking for something a little stranger? Look no further than the House of Mask Halloween party, which is also being held at a secret East London location. The good thing is the event is free, all you have to do is register for a ticket and look out for the Mexican masks and neon lights and see what spooky surprises the night brings. If you can't throw your inhibitions aside on Halloween, when can you? Over 18s only. 31 Oct