It's the last weekend before Christmas already, just enough time to head out under the London lights and do some last-minute Christmas shopping, or take someone out for a wonderful festive show.
Runaway Success
One of the highlight festive theatre shows this winter pulls into King's Cross Theatre this week, as The Railway Children returns to London. The specially constructed set includes a rail track and a real 60-tonne steam locomotive as Bobby, Peter and Phyllis embark on the adventure of a lifetime. 16 Dec-1 Mar. Book Tickets
Nothing Like Last Minute
Need to do some last-minute Christmas shopping? We are here to help, our new shopping video picks out some of London's best shopping areas. If you want to tick off a lot of gifts in one go you can head to one of the capital's iconic department stores; or if you want something a little bit quirkier we have some alternative shopping destinations.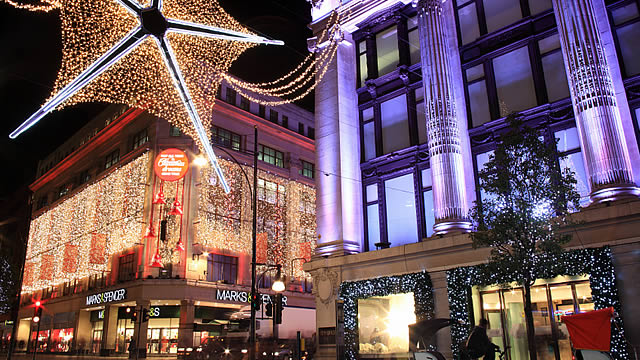 Christmas Clowning
For something a little different this Christmas head down to the Southbank Centre's Royal Festival Hall for Slava's Snowshow. Now in its third year at the venue, this unique Russian winter show combines theatrical clowning with spectacular visuals and a dazzling finale that has to be seen first-hand. Suitable for the whole family. 17 Dec-5 Jan. Book Tickets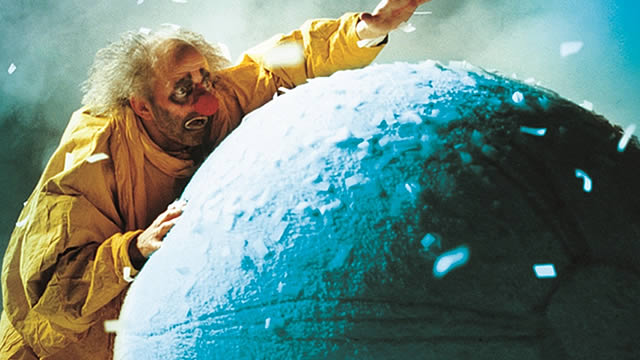 A Night At The Opera
Nothing says Christmas like a touch of dark opera from Verdi at the Royal Opera House. Un Ballo in Maschera tells the story of forbidden love, betrayal and loyalty. Also, in line with Sainsbury's Christmas advert (probably not intentionally), director Katharina Thoma has transferred the action to central Europe during the build-up to the First World War. 18 Dec-17 Jan. Book Tickets
Black and White Christmas
The Royal Academy of Arts is opening a new exhibition just before Christmas, and it's a celebration of Black and White Gothic by Charles Stewart. The works of illustrator Charles Stewart are classic British gothic, drawn in black and white with pen and ink and depicting a naive heiress in peril within the confines of a neglected country house, inspired by J. Sheridan Le Fanu's 1948 Victorian Gothic novel Uncle Silas. 20 Dec-15 Jan