Thrill your little ones at some of the top London toyshops, and check out other places to go shopping in London for even more spots to buy kids' toys.
If you're in London over the festive season, find some of the best Christmas shopping hotspots.
Hamleys
Founded in 1760 as a small toyshop, Hamleys moved to its present location in Regent Street in 1881. Today it's one of London's most famous toyshops, with seven floors filled with every imaginable toy from all the popular brands.
The Harry Potter Shop at Platform 9
¾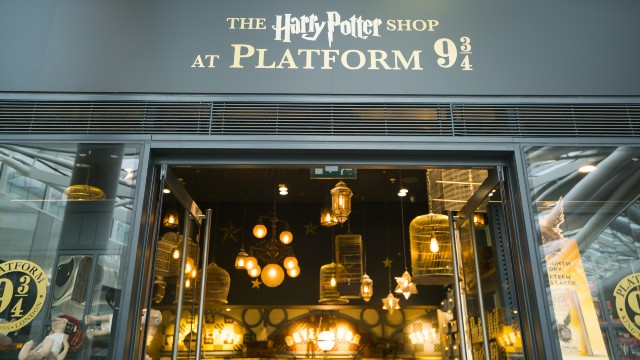 Designed to look like Ollivander's wand shop from the magical novels, The Harry Potter Shop at Platform 9¾ is home to all the Harry Potter merchandise a fan could want. As well as collectibles like wands, time turners, Triwizard cups and Horcruxes, the shop also stocks smaller items like board games and mugs.
Disney Store
Visit the largest Disney Store in Europe on Oxford Street. This Disney wonderland is filled with everything from costumes and toys to games and clothes for children and grownups alike. Take home merchandise featuring all your favourite characters and superheroes.
Cachao Toys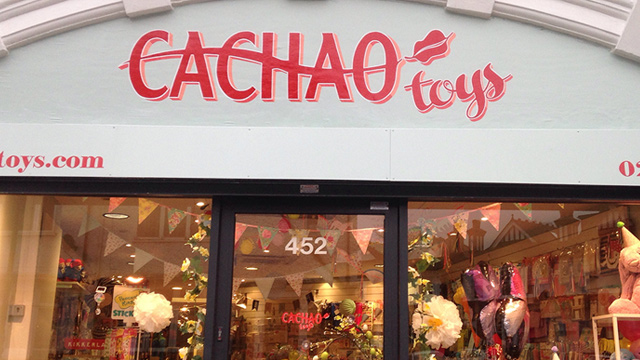 Cachao Toys is a colourful world of toys in London's leafy Primrose Hill. Moments from Regent's Park, the store sells everything from wooden toys and plush teddies to children's clothes and puzzles. Stroll through the aisles to pick up seasonal decorations and gifts too.
LEGO Store London Leicester Square
As the largest LEGO store in the world, this huge shop in Leicester Square is a must-visit for LEGO fans of all ages. All major LEGO ranges are stocked here, plus you can see a replica Elizabeth Tower (Big Ben) made entirely out of LEGO and join in the fun at exclusive in-store events!
Benjamin Pollock's Toyshop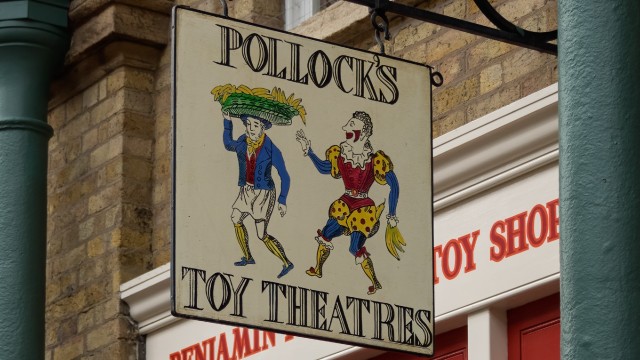 Benjamin Pollock's Toyshop was established in London's Hoxton back in 1856. The shop moved to Covent Garden in 1980 and today still sells the same paper toy theatres it always has. You can also find marionettes, glove puppets and other traditional toys with a theatrical theme.
Puppet Planet
Head to Puppet Planet in Clapham for puppets on strings, puppets on rods and glove puppets from across the globe. Put on a play in this magical shop's small theatre or commission a "lookalike" marionette for a really unique gift. Also on sale are puppet-inspired jewellery and cards.
Sylvanian Families
Sylvanian Families' official London shop in Highbury, north London, stocks an amazing array of Sylvanian Families toys, including cute creatures, buildings, furniture, vehicles and more. Find the full UK range and pick up seasonal sets, perfect for any occasion.
Science Museum Shop
Creative kids of all ages will love the Science Museum Shop, with its wonderful offer of fun gadgets, hands-on kits and science toys, from science putty and voice transformers to books and telescopes. Adults can also shop for homewares and tech gadgets. Look out for in-store demonstrations, when you'll see toy aeroplanes and the like swooping overhead.