From immersive theatre and dining to art shows and experiences battling aliens, discover a world reimagined with these unique multi-sensory activities.
Immersive experiences for friends and families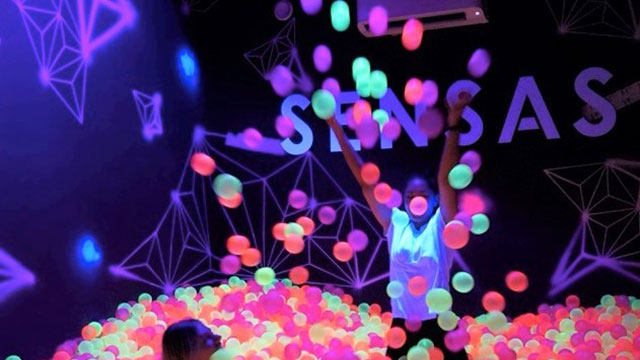 1. Shrek's Adventure! London
Laugh out loud as you join Shrek's exhilarating adventure and prepare for surprises as you walk through Shrek's Adventure! London. Expect the unexpected and enjoy interaction with a cast of characters as you and the kids become part of the story in this immersive attraction.
2. The London Dungeon
Face your fears as you enter the spine-chilling torture chamber at The London Dungeon and be terrified by thrilling rides and shady characters from London's past.
Book The London Dungeon tickets now
3. The London Bridge Experience
Be spooked by Jack the Ripper as you travel back in time and discover London Bridge's gruesome history from Roman to modern times at The London Bridge Experience.
Book The London Bridge Experience tickets now
4. Sherlock: The Game is Now
Don your deerstalker in Sherlock: The Game is Now and play detective to help solve the city's mysteries as you travel through immersive sets from the hit TV show. Become the ultimate intrepid sleuth as you collect clues, reveal riddles and escape before time runs out.
5. SENSAS
Put your instincts and senses to the test, as you take on exciting challenges in complete darkness at SENSAS, a unique multi-sensory immersive experience in Vauxhall. Dive into the colourful ball pit or ride the tube upside down in the Anti-Gravity room - all for a good cause, as SENSAS supports local charity Disability Snowsport UK that helps people with disabilities.
6. Monopoly
Jump into the life-sized Monopoly board for an immersive gaming experience. Race against the clock and your pals to buy up all the expensive property with your hard-earned Monopoly money. Challenge yourselves to make the right move and stay out of jail!
Immersive dining and drinking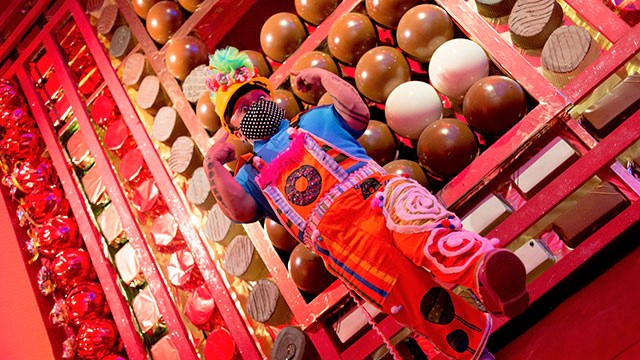 7. Mamma Mia! The Party
Dancing queens get ready for a night to remember! Be transported to an exotic Greek Island and prepare for a feast of Mediterranean food at Mamma Mia! The Party an immersive restaurant experience. Feel the beat of the tambourine as you dance and sing along to ABBA's greatest hits at The O2.
Book Mamma Mia! The Party tickets now
8. Faulty Towers The Dining Experience
Feast on a three-course meal served by Faulty Towers' Basil, Sybil or Manuel and wonder what could possibly go wrong… From hilarious antics to classic chaotic scenes, comedy fans will laugh out loud at this immersive dining experience, bringing to life one of the nation's best-loved sitcoms.
9. Supperclub Tube
Put the fun back into commuting and travel back to 1967 on Supperclub Tube for a unique dining experience on a decommissioned and refurbished Victoria line Tube train. No need to worry about rush hour as you're guaranteed a seat for a Latin-American inspired six-course tasting menu.
10. The Murdér Express
Embark on a journey on glamourous 19th-century-style train The Murdér Express, en route to the fictional town of Murdér. Come face to face with a cast of characters as you sip cocktails from the Seven Sins Bar and feast on a four-course meal as the story unfolds around you.
11. The Chocolate Factory
Make your childhood dreams a reality at The Chocolate Factory, an edible experience that's a feast for the eyes and senses. Enjoy a candy-themed adventure that will take you from Chocolate Town to the Cupcake Room, and from the Ball Pit to Cloudland – the perfect Insta-worthy experience.
12. Alcotraz
Discover why no one escapes from Alcotraz in this immersive drinking experience. Don your orange jumpsuit and smuggle in liquor under the watchful eye of the prison warden. Serve time for your crime while inmates mix you up something special. Enjoy an illicit drink before plotting your escape!
13, The Little Mermaid Cocktail Experience
Dive beneath the waves to this immersive cocktail bar for an unforgettable experience. Sip on cocktails themed around the classic tale and watch as
The Little Mermaid Cocktail Experience
comes to life. Be enchanted by mermaids, princes and sea witches as you enjoy a celebration under the sea.
Immersive magical experiences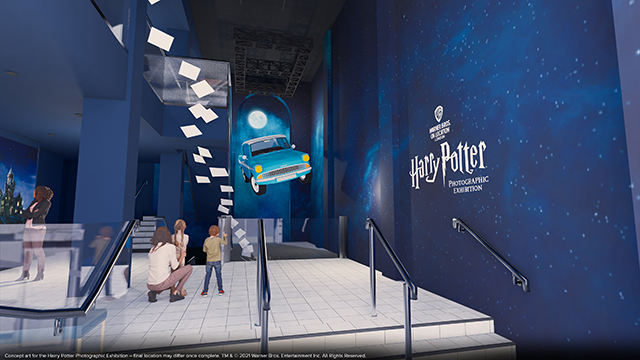 The Harry Potter Photographic Exhibition
Relive Harry Potter's first day at Hogwarts with never-before-seen images capturing the magic behind the scenes of the iconic film series at The Harry Potter Photographic Exhibition. Savour a Butterbeer or two at London's only bottled Butterbeer bar or ride a broomstick over London as you explore the wonders of the wizarding world.
Book The Harry Potter Photographic Exhibition tickets now
Wizard Exploratorium
Be spellbound by five floors of magic at the Wizard Exploratorium. Immerse yourself in a magical realm filled with wonderful wizardry. From potion classes and wand-making workshops to quirky afternoon teas, this magical experience will have you under its spell
Immersive theatre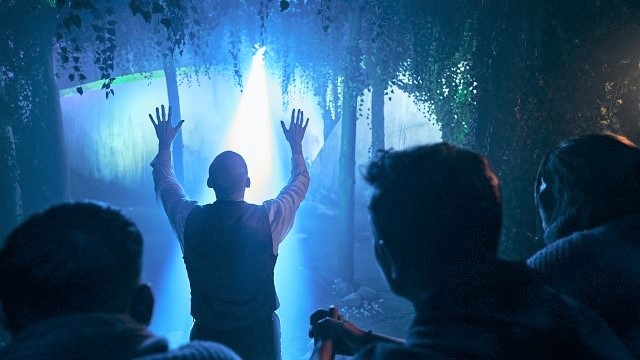 16. Punchdrunk
Explore the world of performance and imagination with an immersive theatre experience at Punchdrunk. Discover The Burnt City, based on the fall of Troy and step into a mythical world of Gods and mortals.
17. The Great Gatsby
Put on your dancing shoes and join Jay Gatsby in his mansion for a spectacular party full of glamour and glitz! Watch the "Roaring Twenties" come to life at The Great Gatsby an immersive adaption of F. Scott Fitzgerald's classic story of excess and decadence, the longest-running immersive theatre show in London.
18. The War of the Worlds
Travel through time and space and encounter a mighty Martian invasion at Jeff Wayne's War of the Worlds immersive theatre show. Feel the ground shake as you battle with aliens and be mind-blown by incredible scenery, virtual reality and amazing 5D-effects at this multi-sensory experience.
19. Crooks Theatre
Delve deep into the sinister criminal underworld in Colab Theatre's Crooks 1926. Become the ultimate crime boss and experience an immersive crime caper where you call all the shots. Scheme with a traitor, secure an alliance or seek to control the city.
20. Secret Cinema: Bridgerton
Step back in time and transport yourself to London in 1813. Dress to the nines for the Regency ball and waltz your way into high society, as you enjoy a memorable evening of music, dancing and mingling, as Bridgerton comes to life around you. Opening 22 Feb
Immersive art and music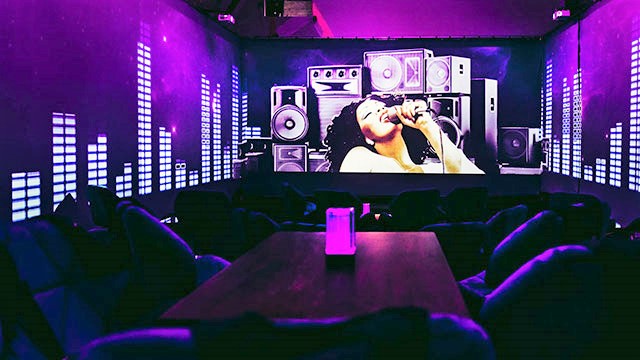 21. LexTempus
Transport yourself to three iconic time periods at LexTempus, a multi-sensory music experience. Sip on cocktails as you listen to decade-defining jazz, funk soul and disco. This sonic showcase takes your senses on a journey, with 3D effects, a vibrating dancefloor and breath-taking visuals.
22. Michelangelo's Sistine Chapel
Be enchanted by one of the world's greatest artworks, as you explore the intricate details of Michelangelo's Sistine Chapel. Experience the masterpiece up close, from never-before-seen perspectives, using state-of-the art technology.
Immersive gaming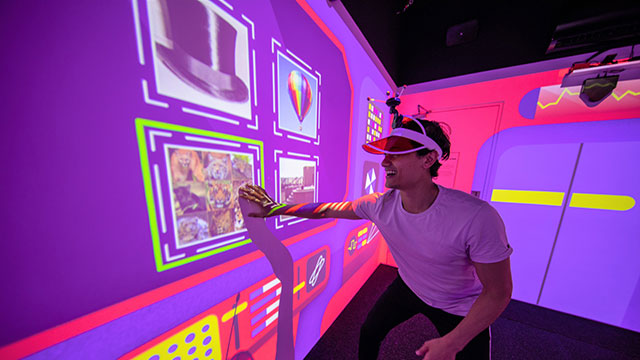 23. Electric Gamebox
Get active and escape from reality inside an interactive video game, with Electric Gamebox. Bond with your besties as you go on a digital adventure and become immersed in high-energy games and challenges within luminous LightBoxes.
24. DNA VR
Get together with buddies at DNA VR and delve into multiple virtual worlds to battle ninjas and fight dragons. Discover 30 inspiring themes, from kids' games to boxing, zombie shooting and VR escape rooms. Lose yourself in this truly immersive virtual reality gaming experience.