These London dance studios offer a wide range of dance classes, from jazz to hip-hop, ballet to ballroom.
1. The Basement Dance Studio
You can master break-dancing, Cuban salsa and Jamaican dance hall at Basement Dance Studio in Holloway. For details see the Basement Dance Studio website
2. Cecil Sharpe House
Cecil Sharpe House in North London is home to the English Folk Dance & Song Society. It hosts a range of dance classes including Baroque, Morris dancing, Irish dancing, clog dancing and more. For details see the English Folk Dance and Song Society website
3. City Academy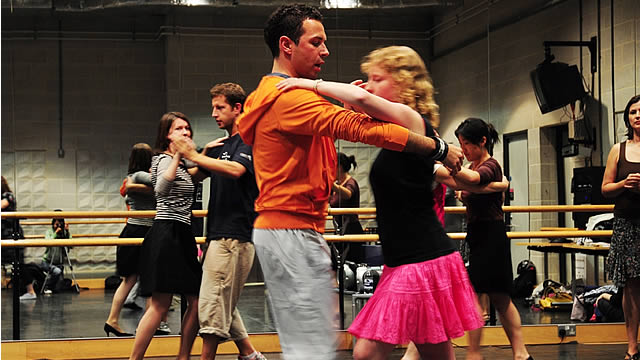 City Academy runs dance courses for beginners all the way up to advanced level, including ballet, ballroom, Bollywood, flamenco and tap. For details see the City Academy website
4. Dance Attic Studios
Dance Attic Studios in Fulham hosts hip-hop, ballet, jazz, belly dancing and salsa classes. For details see the Dance Attic website
5. Dancebuzz
Dancebuzz offers a variety of dance classes for adults in a number of central London studios. Classes include ballroom, street dance, Bollywood, belly dance, Brazilian samba, Brazilian zouk and more. For details see the Dancebuzz wesbite
6. Danceworks
Danceworks is a centrally-located dance studio offering an array of classes. Styles include ballet, jazz, salsa, Bollywood and Jamaican dance hall. For details see the Danceworks website
7. The Factory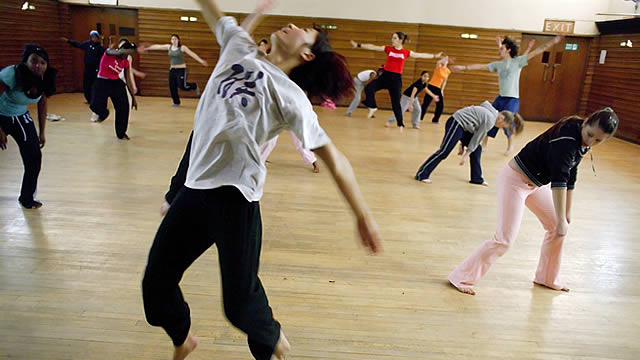 The Factory is a gym in North London that offers a range of different dance classes, including ballet fusion, street dance, contemporary, tango and pole fitness. For details see The Factory website
8. Greenwich Dance Agency
The Greenwich Dance Agency believes that everyone can dance! It offers courses and drop-in classes open to all. Styles include ballroom, contemporary, lindy hop, flamenco, salsa and hip-hop. For details see the Greenwich Dance Agency website
9. Karen Hardy Studios
Known from her appearances on the BBC's Strictly Come Dancing, Karen Hardy is a Latin American dance champion. Learn a range of ballroom and Latin styles in these beautiful dance studios at Imperial Wharf. For details see the Karen Hardy Studios website
10. Pineapple Dance Studios
The Pineapple Dance Studios are internationally renowned. Founded in 1979 in an old pineapple warehouse in Covent Garden, they host more than 250 classes a week. Catering for all levels and ages, options include ballet, jazz, Latin, tap and contemporary. All classes are drop-in with no need to book. For details see the Pineapple Dance Studios website
11. The Place
The Place runs courses for adults and young people at all ability levels. Situated near Euston, it provides top quality teaching in contemporary dance and ballet. It's also an important performance venue with a professional dance school. For details see The Place website
12. Reflex Dance Studios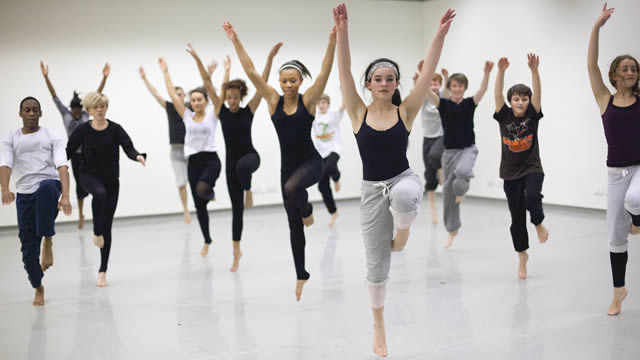 Dress up in neon clothing and loosen up to 1980s tunes at Reflex Dance Studios' hen parties and team building events. You'll be on the dancefloor in no time as Dancing with the Stars choreographer Giulia Settomini leads you through a dance routine. The packages also include a makeover, photoshoot and an all-night party at Reflex Bar. For details see the Reflex Dance Studios website.
13. Trinity Laban
Trinity Laban doesn't just train professional dancers: the dance centre also runs short courses and evening classes for beginners and improvers. The dance styles on offer include classical ballet, contemporary dance and jazz. For details see the Trinity Laban website