Things to do in Liverpool Street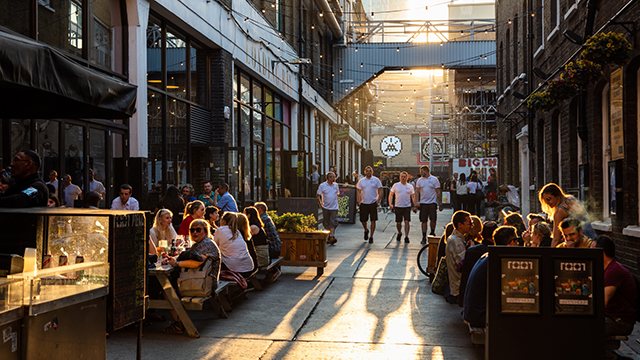 Take your pick from the many things to do in Liverpool Street, whether you're exploring the area at day or night, or have some free time while waiting for a train.
Within walking distance of Liverpool Street Station, you'll find markets and shopping areas such as Old Spitalfields Market and Petticoat Lane Market, and iconic sights in the City of London.
Trendy Shoreditch – with its quirky bars, shops and wide-ranging restaurants – is also packed with things to do near Liverpool Street.