Find out what's open when with this guide to late-night gallery and London museum lates. You don't have to spend a fortune to enjoy a cultural night out in London – many of these evening exhibitions and events are free.
1. Bank of England Museum
Occasional dates
Keep an eye out for ad hoc lates at the Bank of England Museum, which has hosted events focused on its exhibitions, with themes ranging from bank notes to the history to the Bank of England and its connection to the rest of the world. On 15 September, an event eplores the past and future of bank notes at a time when card payments have become the norm.
Every third Thursday of the month, the museum welcomes visitors until 8pm.
2. British Library
Occasional dates
Look out for late events at the British Library every few months, usually timed to coincide with major exhibitions and themes such as theatre design and its playwrights. Make sure to check the website for upcoming events. The venue is also open until 8pm Monday to Thursday.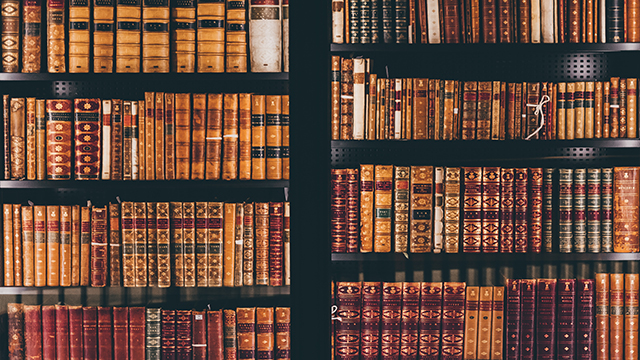 3. British Museum
Fridays
British Museum is one of the regular late-night museums in London, being open until 8.30pm every Friday (last entry at 7.30pm). Fill your evening by attending lectures, debates, performances and film screenings, see the large collection exhibited in the free galleries and make the most of late opening hours in the Great Court Restaurant.
4. Camden Arts Centre
Wednesdays
Camden Arts Centre is open until 9pm every Thursday, with free talks, film screenings, workshops in the making of ceramics and live performances. And don't forget to check out the cafe and bookshop which are open until 10pm from Thursdays to Sundays.
5. Cartoon Museum
Thursdays
Stay behind for after-hours comic fun, as The Cartoon Museum hosts drawing and cartoon workshops. Attend regular events until closing at 8pm on Thursdays and make use of the late opening to explore the museum's permanent exhibitions, including a large collection of cartoons and commics strips.
6. Christmas at Kew
16 November to 8 January
Take in the festive magic as Christmas at Kew opens its doors daily between 4.20pm and 10pm during the winter season. Revel in an evening full of light installations, jolly music, Christmas treats, drinks and more. It is highly recommended to book your tickets in advance as this event is very popular at this time of the year.
7. Somerset House
Various dates
The Courtauld Gallery at the Somerset House organises late openings and various events through the year. The Edmond J. Safra Court is open to all during this summer, with performances, workshops, talks and music happening in the courtyard.
8. Cutty Sark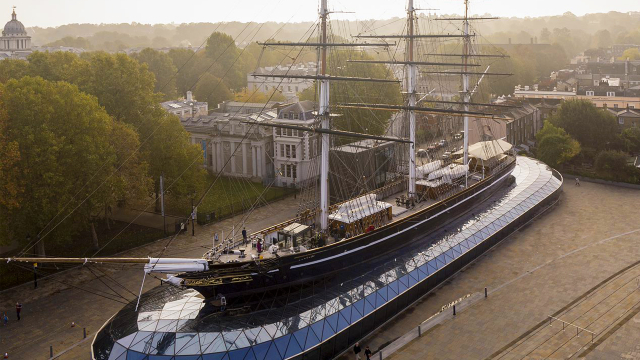 Various dates
Venture under the hull of the world's last surviving tea clipper, Cutty Sark, for a series of fun after-hours events with Cutty Sark Lates. Choose from music, comedy stand-ups, dance and workshops.
9. Design Museum
Fridays and Saturdays
Each week, on Friday and Saturday, the Design Museum becomes one of the many late-night museums in London, as it opens until 9pm. Take part in sketching workshops, talks, special events and explore the various exhibitions on display. It is recommended to book your tickets if you wish to visit one of the temporary exhibitions.
10. Barbican Art Gallery
Thursdays to Saturdays
The Barbican Art Gallery welcomes visitors until 8pm from Thursday to Saturday, with access to its major exhibitions, talks, screenings and guided tours. Make sure to check for events on its website and book your ticket in advance. The gallery hosts the second biggest conservatory in London, a tropical oasis nested in the busy capital. The admission to the conservatory is free but must be booked in advance. Tickets are released one week in advance.
11. Hayward Gallery
Wednesdays
Head to the South Bank for contemporary art exhibitions by international boundary-pushing artists, alongside talks and installations. Visit the Hayward Gallery on Wednesdays for late opening until 9pm.
12. Serpentine Pavillon
Various dates
Park Nights at the Serpentine Pavillon are back for another year with a series of performances on several evenings from June until October. These performances offer a unique way to explore several topics such as art, music, film, literature among other fields.
13. London Mithraeum
First Thursdays of every month
Delve into Roman history at the historic London Mithraeum. Explore artefacts that were discovered in the 1950s at this fascinating museum, which stays open until 8pm on the first Thursday of every month.
14. London Transport Museum
Fridays
Explore the London Transport Museum after hours at one of its Friday late openings. Take a sneak peak of the newest exhibitions and enjoy drinks, talks and events until 10pm. Each event runs on a selected theme explored through one of the exhibition the museum is hosting. You will be able to enjoy a drink at the bar while participating to the evening activities led by one of the museum's experts.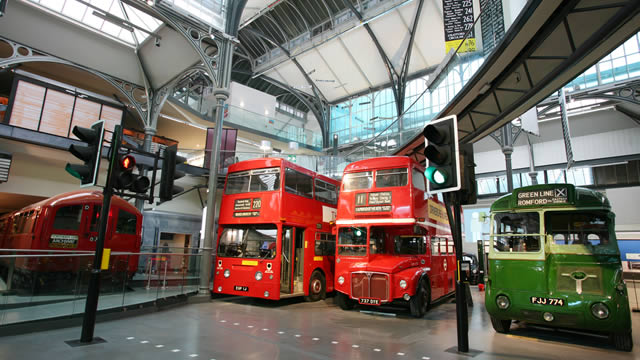 15. Museum of London
Various dates
The Museum of London opens its doors to visitors after hours for a series of events where curators and experts of the museum will guide you through historic key moments that have made the capital we know today; from prehistoric times, to the roman era and more recent events.
16. National Gallery
Fridays
Explore the National Gallery, which is open until 9pm on Fridays, with guided tours, talks, events and live music, plus late opening hours in the bar and the National Cafe.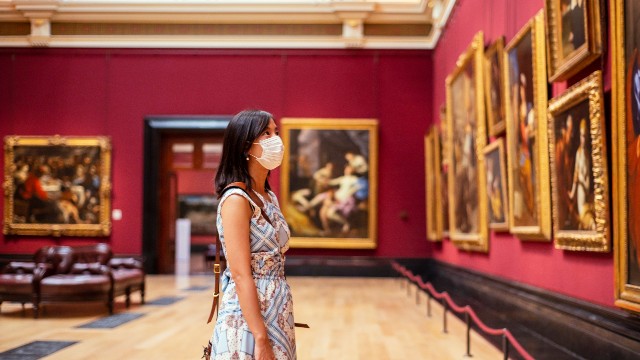 17. Mexican Geniuses at Dock X
Various dates
Be treated to an immersive experience using virutal reality to showcase Frida Khalo and felow lover and artist Diego Rivera in this spectacular exhibition. Through the use of light and video projection, this exhition will transport you to Frida and Diego's beloved Mexico as you walk through the room.
18. Natural History Museum
Various dates
Explore the Natural History Museum after dark during late openings on select dates. Browse the collections, see demos and visit special exhibitions. Enjoy a sleepover to fall asleep under the giant blue whale. Or, if you fancy yourself as a detective, join a Mystery at the Museum event, where you follow clues to solve the mystery of Dino the Dipplodocus and bring it back where it belongs.
19. Queen's House Greenwich
Occasional dates
Don't miss ad hoc lates events at Queen's House in Greenwich, as the grand 17th-century house explores stories behind its art collection and hosts special evenings.
20. Royal Observatory Greenwich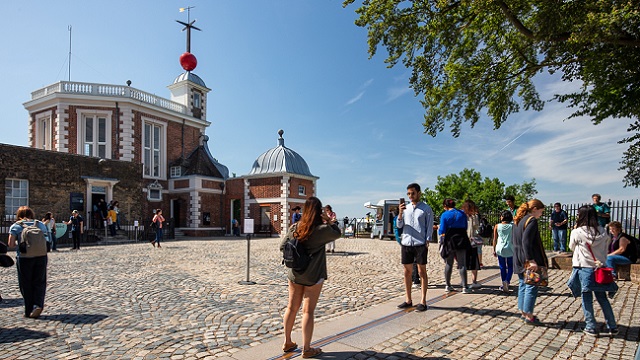 Occasional dates
Watch one of Royal Observatory Greenwich's monthly film screenings, Silver Screen Science Fiction, to rediscover cult classics; or look out for other lates events, including Valentine's Day specials.
21. Saatchi Gallery
Occasional dates
Visit the Saatchi Gallery for lates linked to its exhibitions. The museum has a great reputation for hosting works from emerging and contemporary artists who have gone on to become houshold names.
22. Science Museum
Last Wednesdays of every month
On the last Wednesday of each month (except in December), adults take over the Science Museum for a night of science-themed fun. Don't miss the chance to play with more than 50 interactive exhibits, as part of Science Museum Lates, which run until 10pm.
23. Sir John Soane's Museum
One Friday each month
Explore the maze-like passages of Sir John Soane's Museum, atmospherically lit by candles, on a themed late opening every month. Soak up in the atmosphere of the museum after dark while your guide reveal the mysteries and secrets the museum retains.
24. Tate Britain
Occasional dates
Featuring live music and workshops, Late at Tate Britain gives you the chance to explore the galleries until 9.30pm. Tate Lates nights are curated by Tate Collective Producers, 15 to 25 year-olds who create events and workshops for young people.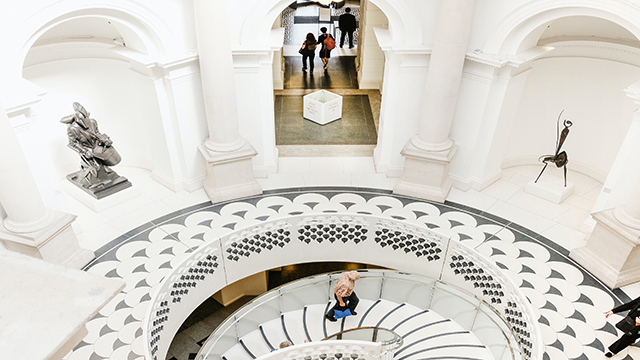 25. Tate Modern
Last Friday of every month
Tate Modern exhibitions are open on the last Friday of every month until 10pm, and you can enjoy drinks and a selection of street food on the Terrace Bar plus a range of activities. Enjoy exclusive DJ sets, talks, screenings and workshops with Uniqlo Tate Lates on the last Friday of every month (except December).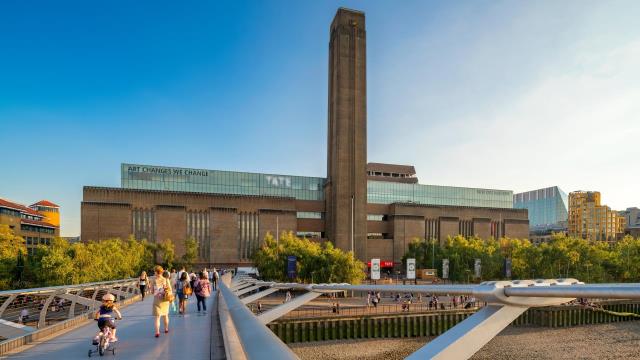 26. Victoria and Albert Museum
Fridays
Selected galleries at the V&A are open until 10pm every Friday. On the last Friday of the month (except January, February, May and December) there are themed Friday Late events. These free and drop-in V&A lates feature arty activities, installations, food and drink celebrating contemporary artists and visual culture.
27. Wellcome Collection
Thursdays
Marvel at the Wellcome Collection galleries, which are open until 8pm on Thursdays, with late opening hours in the cafe and bookshop too.
28. Whitechapel Gallery
Thursdays
On Thursdays, the Whitechapel Gallery is open until 9pm, while the Whitechapel Refectory closes its doors at 11pm.
Find more cultural inspiration with current and upcoming art and exhibitions in London, including top museum exhibitions and the latest blockbuster art exhibitions. If you're looking for more things to do at night in London, tick off these 101 night-time activities or plan a cheap night out.
Make sure to download the Visit London app for on-the-go tips, and check out our guide to events each weekend.
Explore by category