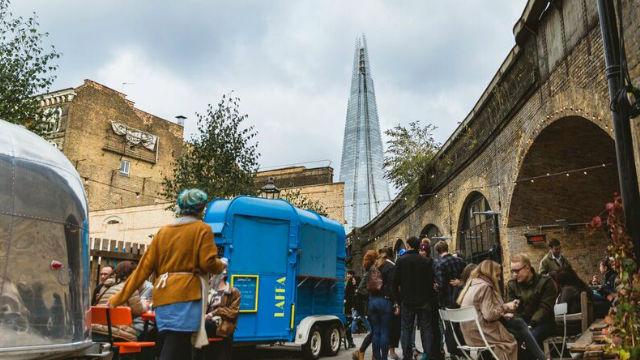 Explore an all-day dining hotspot near London Bridge.
About
Discover eclectic eateries, cocktails, live music and more at this London foodie hub under the railway arches in Southwark.
From pancakes and bakery specials to Turkish dumplings, Mexican street food and Japanese ramen, there's plenty to tuck into at the numerous street food trucks and fixed-site restaurants.
Once you've had your fill, grab a drink at The Bar, or time your visit to coincide with some live music, comedy, talks or theatre at the OMEARA entertainment venue run by Mumford & Sons' Ben Lovett.
On weekends, you can also browse an eclectic mix of stalls selling clothes, furniture, ceramics, books, vinyl and other unique finds at the Flea vintage and makers market, from 11am-6pm on Saturdays and 10am-5pm on Sundays.