The Latchmere & Theatre 503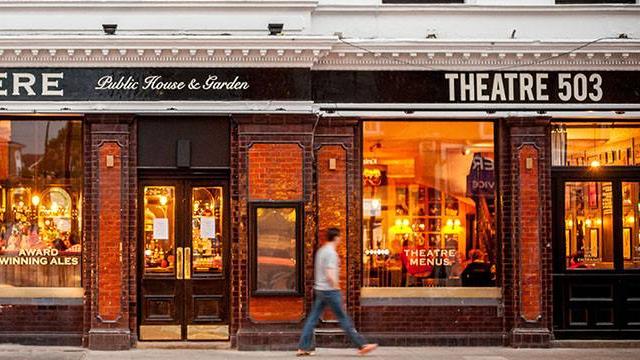 Theatre503 is located at 503 Battersea Park Road in Wandsworth above the Latchmere pub.
About
The stuff of South London legend, The Latchmere has recently undergone a huge refurbishment to create a spectacular public house and garden.
Now part of Renaissance Pubs collection of charming inns, The Latchmere focuses on serving great British produce with hand crafted spirits, award-winning ales and fantastic wines. The menu showcases our dedication to all things meat from our home-cured, uniquely flavoured British charcuterie, to our wide range of steaks, all aged in-house, as well as our amazing chicken and pork, most of it hand-reared at our farm in Hampshire.
Our four new garden spaces include a courtyard complete with over-head and under-seat heating, an al fresco party room, a sun terrace and a kids' area - meaning whatever the weather, you'll never want to leave
Theatre503 is located above the Latchmere pub. It is a performing arts venue which specialises in groundbreaking plays. The theatre produces work that is game-changing, relevant, surprising, mischievous, visually thrilling and theatrical. A flagship fringe venue for more than 30 years, Theatre503 specialises in high quality new writing.