A quiet and atmospheric waterway, Regent's Canal passes by parks, a zoo, Camden Market, Victorian warehouses and celebrity hangouts. It was originally built to link the huge Grand Junction Canal's Paddington branch with the River Thames, but now is mainly a place of leisure for Londoners and visitors alike.
Regent's Canal narrowboat tour and kayaking
Regent's Canal was designed by John Nash and finished in 1820
Journey along the canal by narrowboat. Jason's Trip and the London Waterbus go from Little Venice to Camden Lock Market, with all the traditional colour and character you could hope for. A one-way trip takes between 45-55 minutes. You can learn all about narrowboats, their cargoes and the horses that pulled them at the London Canal Museum. As this fascinating museum is in a 19th-century ice house, you can also find out about the history of the ice cream trade.
You can also do a kayak tour of Regent's Canal with London Kayak Tours. On this fully guided tour, you paddle the length of the 13km (8 mile) Regent's Canal. Tours are suitable for anyone aged over 9, and cater to all abilities.
Little Venice and Lord's Cricket Ground
Little Venice, otherwise known as Maida Vale, is a tranquil area filled with independent shops, waterside bars and restaurants, as well as the Canal Cafe Theatre and the Puppet Barge. Further along the canal you will come to the famous Lord's Cricket Ground, where you can learn about the history of cricket and the Marylebone Cricket Club by taking a Lord's Ground and Museum tour.
Royal Park: The Regent's Park and London Zoo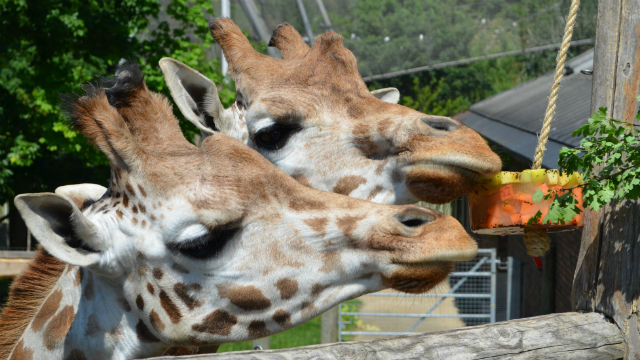 In 1811 John Nash transformed Henry VIII's former hunting ground into the landscaped gardens you see today, with lakes, playing fields and rose gardens. Dubbed "the jewel in the crown", Regent's Park has served as a location in many London-based films. These include Bridget Jones: The Edge of Reason, About a Boy, An American Werewolf in London, Withnail and I and – one of the all-time classics – Brief Encounter.
As dusk sets in and the fairy lights start twinkling, the Open Air Theatre in Regent's Park is simply the most magical theatre venue in London. It's open during the summer months and is perennially popular among tourists and Londoners alike.
A trip to Regent's Park wouldn't be complete without a visit to London Zoo. Once inside you can come face to face with some 750 different species of animal, including camel, tiger, giraffe, hippopotamus, pelican, bird-eating spider, python, seahorse, lion and... dragon! The komodo dragon is native to Indonesia. Rather than breathing fire, this prehistoric-looking reptile kills its prey with bacteria-ridden spit!
Celebrity village: Primrose Hill
Haunt of rock stars, actresses and their yoga instructors, Primrose Hill is a hamlet of exclusive boutiques, restaurants and gastro pubs along Regent's Park Road. You'll find quaint bookshops, organic greengrocers, designer bathroom showrooms and specialist lingerie and perfume shops. You can also enjoy a bit of alfresco dining outside Lemonia, a popular Greek restaurant, and watch all the beautiful people go about their lovely lives.
Teen spirit at Camden Markets
Chances are you'll hear the music or catch the whiff of deep-fried food before you see the stalls that make up Camden Market. On Saturdays and Sundays the roads in Camden are awash with indie and arty types looking for that alternative accessory, one-off clothing item, piercing or tattoo. But it's not just for teenagers. There are also indoor and outdoor stalls selling antiques, furniture, rugs, pottery and general paraphernalia.
Visit our Camden page for more ideas for things to do in this trendy area.
Hoxton
In recent years east London's Hoxton has blossomed into a thriving, quirky area that's proved exceptionally popular with Londoners. Explore the creative street art in the area, visit the art galleries along Vyner Street and find unique clothes and gifts at the Hoxton Street Market on Saturdays.
If you're more of a night owl, you can relax in one of the area's many superlative restaurants and bars before dancing the night away at some of London's hottest nightspots, which are ranged throughout Hoxton, Old Street and Shoreditch.
Victoria Park
Victoria Park is the site of many popular summer music festivals. Comprised of over 200 acres, Victoria Park is an East End oasis that was named after Queen Victoria and is colloquially known as 'the People's Park'. Among its many attractions are a lake, a deer enclosure and fragments of the old London Bridge. Take the whole family for a picnic, or pop into the Pavilion Café for delicious organic food.
Back to school
For an idea of how education has evolved over the past 130 years, visit Mile End's Ragged School Museum. In 1876 Dr Barnado turned the Victorian canalside warehouses at 46 Copperfield Road into a free school for poor children aged between five and 10. The museum's permanent exhibitions include a reconstruction of a Victorian classroom, complete with dunces' hats, inkwells and slate boards.