Greenwich is home to historical landmarks, a busy market, London's oldest Royal Park, and the Prime Meridian Line: perfect for a fun-packed family day out.
Morning: Explore the Museums of Greenwich
Greenwich has a rich maritime history, and in fact Maritime Greenwich is one of London's four World Heritage Sites, so why not travel there by boat? City Cruises runs a daily service between Westminster, Waterloo, Tower and Greenwich piers, so you can catch all the sights along the Thames.
On arrival in Greenwich, you'll see Cutty Sark, the world's most famous tea clipper. Visit and you can enjoy stunning views over Greenwich from the ship's deck and see Cutty Sark's hull underneath a fantastic glass canopy.
You can't miss the impressive buildings that make Greenwich famous. Both the beautiful Palladian Queen's House and the stunning National Maritime Museum feature interactive children's galleries. Entry to each of these attractions is free.
On top of the hill in the middle of Greenwich Park sits the Royal Observatory and London's only public Planetarium. Stand astride the Prime Meridian Line (admission charge applies) with a foot in both the East and West hemispheres, and set your watch as the bright red Time Ball drops at 1pm sharp.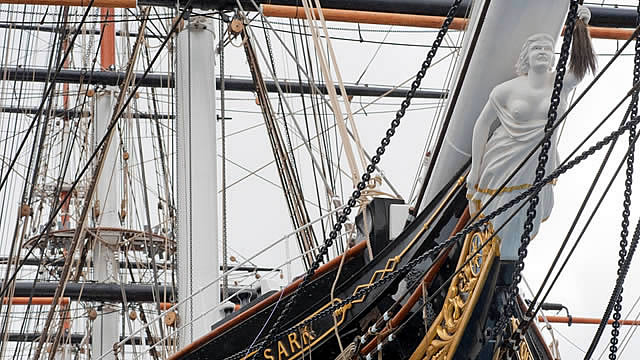 Lunch: Greenwich Park
Greenwich Park is the ideal spot for a picnic, or you can sample homemade sandwiches and hot lunches at the hexagonal Pavilion Tea House. The park is also home to deer, a children's playground and a boating pond, so there is plenty to see and do after you've eaten.
Alternatively, head back to the heart of Greenwich for a delicious, affordable lunch in Royal Teas. The vegetarian menu includes soup of the day, daily specials and a tempting selection of homemade cakes.
Afternoon: Greenwich Market and the Fan Museum
Explore the undercover stalls and shops in Greenwich Market to find a huge variety of unique and quirky arts and crafts. Temptation calls at Mr Humbug, a traditional sweet shop crammed with colourful jars filled with all your favourite treats!
If they haven't spent all their pennies on sweets, kids will love browsing around Chock-a-Block Toys or getting crafty at the Biscuit Ceramic Cafe.
When you're all shopped out, escape the hustle and bustle of the market in the Fan Museum, a unique attraction housing the world's finest collection of fans. The museum is set in a pair of 1721 Grade II listed houses, which have both been beautifully restored, with a stunning Japanese-style garden.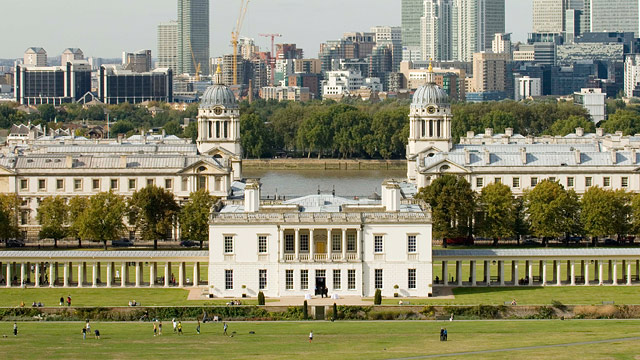 Evening: Family Dinner in Greenwich
Children are welcome at PizzaExpress, where highchairs, baby changing facilities and a children's menu make it easy to dine out with the whole family. Kids will love rounding off their meal with a Bambinoccino, a special drink with the froth and none of the coffee.
Expect a lively and fun atmosphere at Desperados, which serves up a tasty mix of Spanish and Tex-Mex dishes. The menu includes sizzling fajitas, burgers and tapas, and the huge portions will ensure that everyone is satisfied!