London Music Guide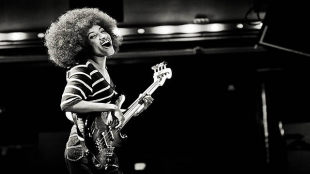 Our London music guide will help you find the best live music events in London. You can browse London concert listings, book music tickets and find out about the hottest London gigs, concerts and music festivals coming up.
You Might Also Like
Bowling

The O2 Arena, Peninsula Square, SE10 0DX [map]

This 800-capacity concert venue features 12 lanes of bowling and food supplied by the famed Bromberg Bros. Blue Ribbon Restaurants.

British Restaurant

99 Kensington High Street, Kensington, W8 5SA [map]

Located high above Kensington High Street, Babylon Restaurant is truly spectacular. With breathtaking views and mouth-watering fare on the menu there's never been a better reason to dine with us.