1. Kaffeine
Close to Oxford Circus, Kaffeine has become a staple of the London coffee scene – and being an Australian/New Zealand operation, knows a thing or two about flat whites. It also runs courses in "latte art" and other essential coffee-making skills.
2. Ground Control
Specialising in Ethiopian coffee, Ground Control near Angel is the public face of the Ethiopian Coffee Company. Pop in for the Daily Filter, which throughout the week changes to a different region of Ethiopia. They'll even tell you what the tasting notes are.  
3. Attendant
An old Victorian toilet might seem an unusual spot for an espresso bar, but not when you see the beautiful ironwork outside and inspired new use for the original porcelain urinals at the Attendant. The coffee comes from Caravan on Exmouth Market, and the milk from a small farm in Somerset.
4. Workshop
When it's not roasting, brewing or selling top-end coffee beans and hardware, Workshop is holding, er, workshops on how to brew at home. Or you could just visit one of its three outlets: in Clerkenwell, Marylebone and on the ground floor of Amazon HQ in Holborn. Wonder if you can pick up your order at the same time...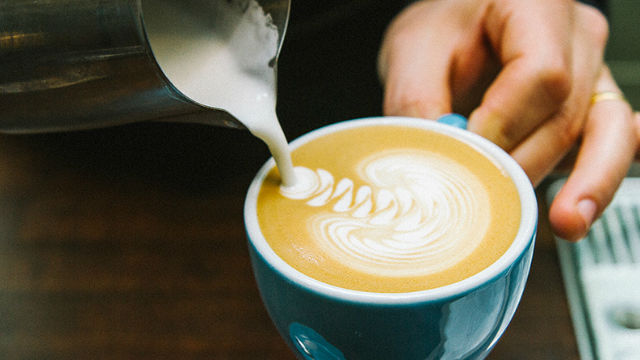 5. Soho Grind
The sibling of the popular Shoreditch Grind and younger ventures Holborn Grind and London Grind, this hideaway incorporates the relaxed vibe found in the other members of this mini chain with Soho style. At Soho Grind, you can sample unique blends of coffee using its own Grind & Co. House Espresso Blend or linger into the night for cocktails.
6. CaPheVN
Vietnamese coffee is still quite a niche market in London, but CaPheVN is spreading the word through its weekly Saigon Street Cafe stall at Broadway Market. Every Saturday, it serves up coffee, Vietnamese style. For white coffee, that means a seriously strong espresso topped with condensed milk served hot or over ice.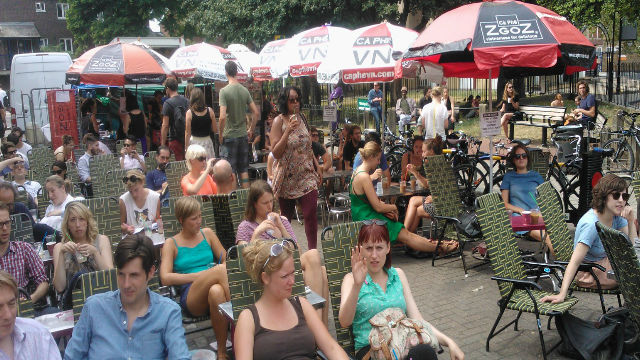 7. Federation Coffee
With its red star insignia, Federation Coffee brings a touch of revolutionary spirit to Brixton Village. Its current espresso, Contraband, blends coffee beans from Brazil, Ethiopia, El Salvador and Sumatra (sourced from South Wimbledon roastery Alchemy).
8. Monmouth
Monmouth is like the farmers' market of coffee shops: sourcing, roasting and brewing its own coffee. Its stores can be found in Covent Garden, Borough and Bermondsey, where you can sample its latest espresso blend.
9. Prufrock
Spacious Leather Lane cafe Prufrock Coffee was created by former World Barista Champion Gwilym Davies. As well as serving top-notch espresso with milk (by the ounce), it runs a barista-training centre for pros and amateurs to practice making the perfect cup.
10. Ginger & White
If you're into milky coffees, steer clear of North London cafe Ginger & White and its rich, flavoursome espressos. Using Square Mile beans, its current espresso blend is Red Brick, which it describes as having a "buttery almond quality, with tonnes of cherry". There are branches in Hampstead and Belsize Park.