Royal Parks in London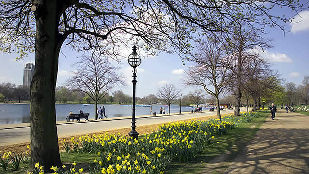 A retreat from the capital's hustle and bustle, the Royal Parks cater to everyone from deckchair lover to soapbox orator.
With not one but eight Royal Parks, you're spoilt for choice in London for immaculately tended lawns, lakes and leisure facilities.
Find out more about the Royal Parks from Park Manager Mark Wasilewski in our London Story video.