Discover historical statues, contemporary sculpture, abstract art, modern art murals, and quirky installations when you take a tour. Urban art in London is everywhere and it's free for everyone to enjoy!
Street Art in London
London has one of the biggest and best collections of uncommissioned street art in the world. Local and international artists have decorated the streets of London with a staggering array of creative works using a wide range of mediums, from miniature bronze statues to painted murals several storeys high.
Possibly the most famous street artist to date is Banksy. There has been Banksy art in London for more than a decade. He stencils pictures of people and animals engaged in unexpected behaviour. Some of the art makes a hard-hitting political point, while other works are extremely funny; often they are both. Due to his popularity, or unpopularity in some cases, many of the original Banksy pieces in London are no longer visible.
There is a great deal of street art around North London. Look out for large scale animals and birds by Irony & Boe.
Find more street artists around London by using the LDNGraffiti website.
Street Art in Shoreditch
The best area of London for discovering street art is Shoreditch.
Street art is known to change on almost a daily basis. Take the Alternative London Walking Tour, the capital's longest-running street art tour, to find the most current pieces of street art in London. See works by many of the best graffiti and stencil artists in the world. The pay-what-you-like tour runs every day, with a special Street Art Tour & Workshop on Sundays. Learn the intricate history of London's creative hub, and even try spray painting your own graffiti stencils with help from top London street artists.
See the end of this article for 15 of the best street artists you can find in London.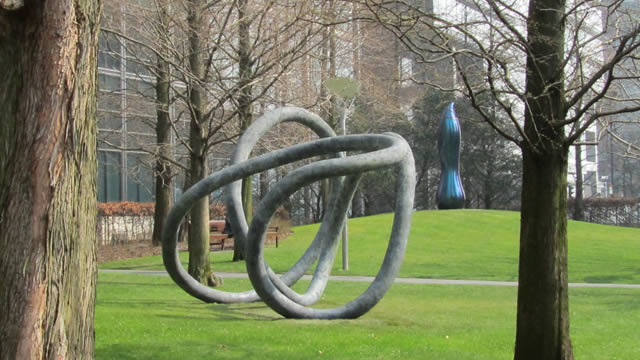 Public Art in London
Public art is also free for visitors to view, but unlike street art, it has been officially commissioned and installed.
Want to see some controversial modern art? Check out the Fourth Plinth. There are four plinths near the base of Nelson's Column in Trafalgar Square. The first three have statues of George IV and two generals. The fourth was originally made for a statue of a horse, but the money ran out in the 1840s and the plinth was left empty for more than 150 years.
Since 1999, the Fourth Plinth in Trafalgar Square has become a display space for commissioned art, including Antony Gormley's One & Other where members of the public stood on the plinth for one hour at a time. Currently on display on the Fourth Plinth is Really Good by artist David Shrigley.
If you are a sculpture fan, you'll love exploring public art in Canary Wharf. The shops and offices are surrounded by spaces full of statues and greenery. It's a modern area that manages to combine commerce with cultural charm. Look out for exciting temporary exhibitions and events.
Follow The Line - a self-guided walk tour linking The O2 and Queen Elizabeth Olympic Park - to discover a selection of sculptures from artists such as Damien Hirst, Martin Creed, Gary Hume and Eduardo Paolozzi in East London.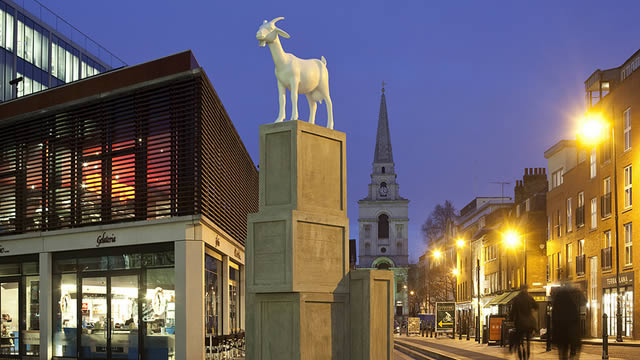 Spitalfields is another area of London with a passion for public art. The art in Spitalfields reflects the history of the area. Kenny Hunter's I Goat stands 3.5 metres high, gazing over Bishop's Square. This unique sculpture represents the independence and non-conformity of the local people, while Lines of Communication by Craft + Pegg records London's civil war fortifications.
There are more than 60 artworks across the borough of Lewisham too, from the traditional to witty murals by Artmongers and popular pieces such as the Catford Cat. See the Lewisham Council website for the latest public artworks, including details of the artists, year of installation and commissioning bodies.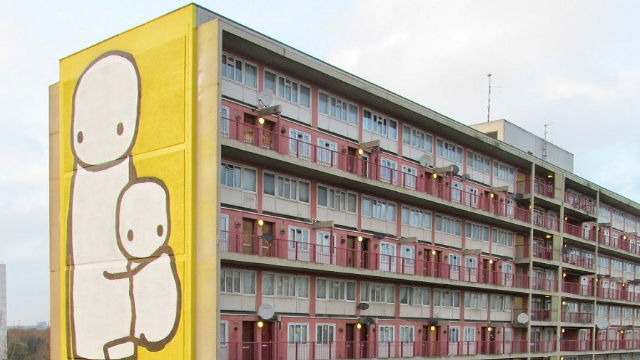 Fifteen of the Best Street Artists to Find in London
Here are just a few of the top street artists who currently have work on display in London:
Stik - One of the most recognisable street artists in the scene. His 'Mother and Child' piece in Acton, West London can be seen when coming in to land at Heathrow Airport and is said to be the largest piece of uncommissioned art in London to date.
ROA - a Belgian artist who created The Crane, an icon of Brick Lane. His trademark black and white animals can be seen across the globe. 
C215 – a French artist who produces highly detailed, multi layered, coloured portraits. @christianguemy
Phlegm – a London-based artist who has a whole world of characters, often on a huge scale. @phlegm_art
Space Invader - this Parisian mosaic artist is one of the most prolific street artists ever seen. His pixelated computer games characters invite "players" to collect points by finding his hidden works. @invaderwashere
Lily Mixe - This illustrator, painter and Alternative London Tour Guide and Workshop Tutor draws attention to the diversity of our oceans by bringing them to the masses. @lilymixe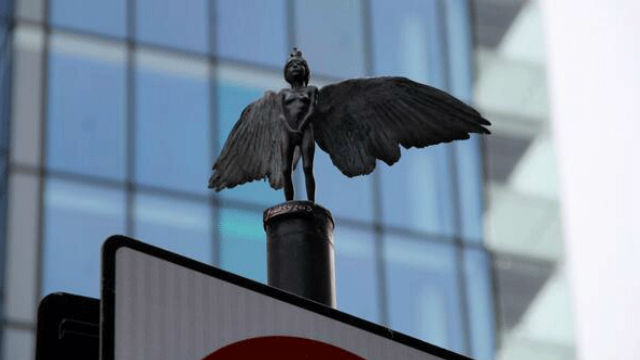 Jonesy - His magnificent works - which sell for thousands of pounds in galleries – sit out of peripheral vision on top of posts around East London, particularly along the canals. @jonesy_street_art
Ben Wilson - This North London pavement artist's work is probably the hardest to find. He turns discarded chewing gum into intricate works of art and has more than 400 pieces on the Millennium Bridge alone!  
Cranio - To raise awareness of the difficulties facing the indigenous peoples of the Amazon, this Sao Paolo resident travels the world painting tribal Brazilian Indians struggling to adapt to modern day city life. @cranioartes
Eine - He is the first living British artist in history to have his work hung in the White House after Prime Minister, David Cameron, gave one of his pieces to President Obama as a state gift. @einesigns
Cityzen Kane – This artist creates latex moulds from ceramic sculptures then finishes with embellishments such as Swarovski Crystals. @cityzenkane
Conor Harrington – Irish artist who creates a sensational juxtaposition between fine art and street art with explosive large scale pieces. @conorsaysboom
David Walker - One of the first British artists to create beautiful feminine portraiture with spray paint. @artofdavidwalker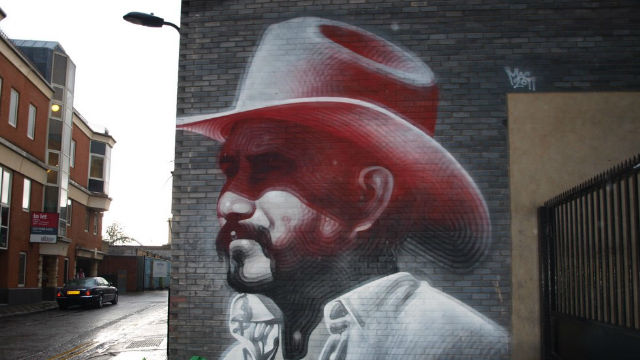 El Mac – This artist freezes his spray-cans to lower the pressure and so creates a soft, misty effect to his flawless geometrically-lined pieces, such as this cowboy. @mac_arte
Vhils - Portuguese artist who takes the raw essence of the Greek word 'graffito' (from which the word graffiti was derived) meaning to scratch the surface. He plasters walls and uses a jackhammer to make three-dimensional works. @vhils