Parks in London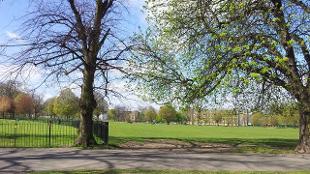 London has a vast array of parks for you to enjoy. From the huge Hampstead Heath in north London, to the stunning Royal Parks, to well-loved local parks and playgrounds, there's so many places for you to relax outdoors in London. 
Pack a picnic or buy food from an in-park cafe or kiosk. Fly a kite, ride a bike and let the kids loose on the play equipment. Many of London's parks are also great for wildlife spotting - ducks, swans and squirrels - and children and animal lovers alike will enjoy London's city farms.
Get started by reading our guide to London's Best Parks or browse our listings below. 
You Might Also Like
Local Park

Little Britain, [map]

Nature Reserve & Woodland

Queen Elizabeth's Walk, Barnes, Richmond, SW13 9WT [map]

This tranquil wildlife reserve offers relaxing walks among lakes and meadows, birdwatching, gardens and a cafe. Just 10 minutes from Hammersmith, the London Wetland Centre has playgrounds for the kids, and a family of otters.

Garden

66 Royal Hospital Road, Chelsea, SW3 4HS [map]

London's oldest botanic garden,founded in 1673, for training apothacaries. Botanic specimens and rare species, including natural medicines from around the world. A delightful green oasis.