If you come to London in February, you can sample China's influence on the city, indulge in a romantic rendezvous, and stay a step ahead with cutting-edge fashion.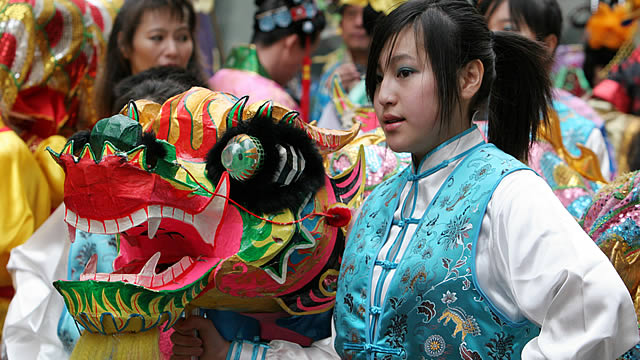 The Chinese New Year celebrations bring a burst of colour, enticing flavours and ancient song and dance to the city's streets. London's Chinese communities welcome locals and visitors alike to mark their auspicious New Year. London makes any Valentine's Day a success, whether you opt to celebrate the occasion in a glamorous bar or an intimate restaurant, a luxury hotel, a fun day out or a cultural treat. For fashionistas everywhere, the London Fashion Weekend at Somerset House hosts catwalk shows and 100 top clothing brands to help you update your wardrobe. Meanwhile, Pancake Day, or Shrove Tuesday, is originally a Christian tradition marking the start of Lent, but this annual event of pancake eating now crosses all religions. Head to a creperie and enjoy them sweet or savoury. 
Among London's diverse cultural offerings is the huge range of dance classes on offer. Whether it's salsa or tap, ballet or ballroom, the lindy hop or the tango, make new friends and learn some new moves. Or test your culinary skills and take a cooking class. The city offers a range of cuisines for all abilities. Perhaps you'd rather just eat good food, and with the Chinese New Year celebrations taking place, it's an ideal time to sample food from this Asian country. From Michelin-starred gastronomy to cheap Chow Mein, excellent Chinese restaurants can be found in Chinatown and beyond. Or get cosy in one of the city's boutique cinemas, where comfy sofas, fine food and cocktails come as standard with your film. And with romance in mind, surprise that special someone and book a table with a view. There are a host of restaurants and bars that offer dazzling vistas of the city, surely the best way to admire London's vast cityscape.
WEATHER: For average seasonal temperatures and rainfall, see our London Weather page.