Celebrate the Year of the Rooster in London, with the biggest Chinese New Year celebrations outside Asia. Every year, hundreds of thousands of people descend on the West End to wish each other "Xin Nian Kuai Le" (Happy New Year in Mandarin) or "San Nin Faai Lok" (in Cantonese).
Chinese New Year 2017 in London Event Programme
The Chinese New Year festivities in Central London are free to attend and take place in Trafalgar Square, Chinatown and across the West End.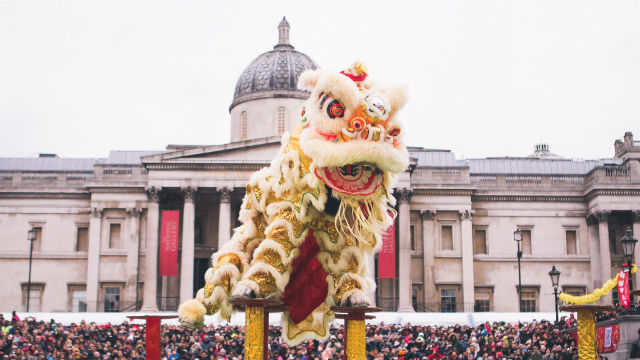 Chinese New Year Parade
The theme of the celebrations for this year is "China: Today & Yesterday", celebrating Chinese cultures past and present.
The day kicks off at 10am with a colourful Chinese New Year parade that snakes its way from Charing Cross Road (just to the north of Trafalgar Square) to Shaftesbury Avenue. This lively event features six hand-crafted floats and the largest gathering of Chinese lion and dragon dance performers in the UK.
Trafalgar Square
Events take place in Trafalgar Square from 11am, as screen shows and a thanksgiving ceremony are followed by firecrackers, speeches and the Lions' Eye-Dotting Ceremony at 12pm.
Don't miss the spectacular Flying Lion Dance at 12.50pm, before the Dragon Dance and a range of performances take place on the main stage. You'll experience everything from puppetry, acrobatics and martial arts, to drumming, classical music and Chinese rock hits!
The day ends in Trafalgar Square with a grand finale featuring martial arts, traditional sounds and a stunning light show with special effects from 5.30pm.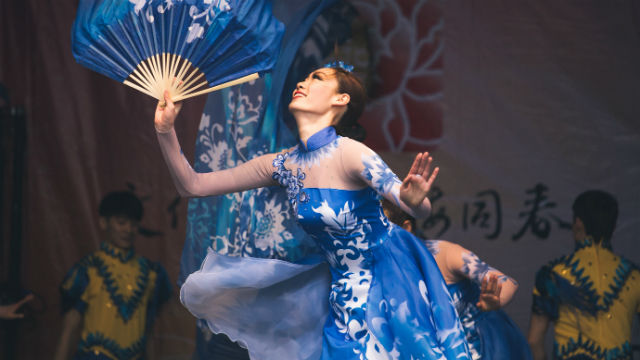 West End Stages
Elsewhere in the West End, you'll see special performances from 12pm until 5pm on two stages. Discover family shows by music and martial arts specialists on Shaftesbury Avenue's Family Stage. Meanwhile, over on Charing Cross Road's Hong Kong Stage, you'll find performances celebrating the 20th anniversary of Hong Kong's handover to China, with lion dances, drumming and music shows.
Chinatown
Head to Chinatown from 12pm until 6pm, where you'll be able to get up close to lion dances and have a chance to snap photos with Chinese Zodiac Animals and the Lucky Money God. Don't forget to sample the special Chinese New Year menus at Chinatown's many restaurants for special festive treats.
Find full details of the events organised by the London Chinatown Chinese Association in the free downloadable guide [PDF 1MB], and check out the latest news and travel information for the 2017 Chinese New Year events in London.
See our Top 10 Tips for Chinese New Year to make the most of your time at the event and read our tips on how to stay safe in London. Make sure to also book a hotel near Chinatown to stay near the heart of the action.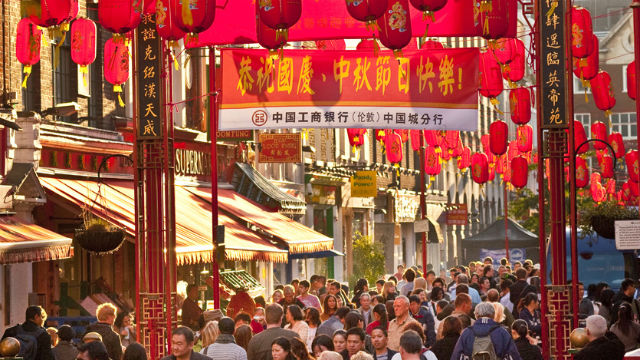 About Chinese New Year
Chinese New Year is a huge festival among Chinese communities in London and across the world.
Based on the lunar and solar calendars, the actual date of Chinese New Year varies, but always falls between late January and mid-February. Each year in the Chinese calendar is represented by one of the 12 animals of the Chinese zodiac. Find out more about the traditions of Chinese New Year.
Chinese New Year 2017, the Year of the Rooster, falls on 28 January, with the Trafalgar Square and Chinatown celebrations taking place the following day.
Find out more things to do during Chinese New Year in London, including special Chinese New Year events throughout London.