Some hotels in London accept dogs, and other pets, but you should always check with the hotel in advance. You may be asked for a deposit and you will be charged for any damage or additional cleaning caused by your pet.
Dogs are welcome in most of London's parks and green spaces as long as they are kept under control and you clean up after them. However, most London attractions, bars and shops do not admit animals (except assistance dogs).
Visit the Defra website to check whether your dog will need to enter quarantine before entering the UK.
Browse our list of dog-friendly hotels in London below.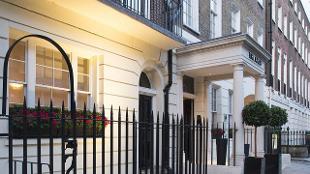 1. The Arch London *
Enjoy your stay at the exclusive and beautiful Victorian The Arch London hotel where every guest is welcomed in style and that includes any guests' pets. A petsetting service is available at the hotel, so you and your pet can both unwind and relax without a care.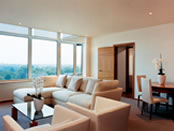 2. The Metropolitan *
Small and well-trained dogs are welcome at The Metropolitan hotel! Your pampered pooch will be well looked after with its own dog bed and bowl. Let the hotel know in advance that your pet is coming to stay (plus their name) and they'll enjoy a special greeting on arrival. Check with hotel in advance about dog size limit.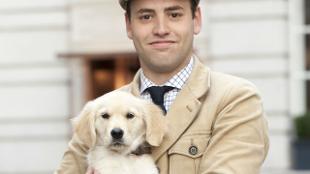 3. Rosewood London *
Cats and dogs are pampered at Rosewood London. As well as being allowed to stay free of charge (as long as they weigh less than 7kg), they're given a welcome letter full of top tips on pet-friendly walks and local parks. They can also hang out with resident golden retriever puppy Pearl, who also welcomes them with a special pack full of goodies.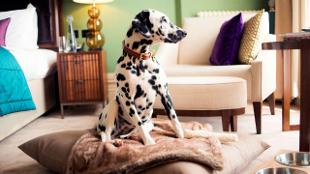 4. St Pancras Renaissance London Hotel *
Dogs and their owners can enjoy an overnight stay in the St Pancras Renaissance London Hotel. The Pooch City Break allows your canine the chance to learn city skills, including how to navigate public transport and even take a selfie on an iPad; and comes complete with a Woof Box of doggy goodies.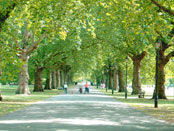 5. Travelodge London Battersea *
If you're looking for a budget stay in South West London with your pet, try Travelodge London Battersea. You'll be charged £20 per pet and no extras are provided, so bring everything they need for a comfortable stay. Check out nearby Battersea Park for walkies!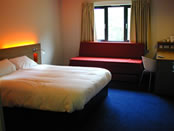 6. Travelodge London Waterloo *
Bring your pet with you to this centrally-located budget hotel. You'll be charged £20 per pet per stay at Travelodge London Waterloo. No pet extras are provided so make sure you bring everything they'll need during their stay with you. Pets are not allowed in the Bar Café.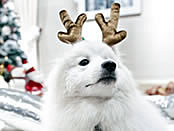 7. The Athenaeum *
Sandwiched between the Royal Parks, The Athenaeum is the perfect place for your pet to experience London. Dog beds, leads and bowls are provided as well as maps for dog-walking routes around the parks. A deposit of £1000 is required, which will be released on the day of departure.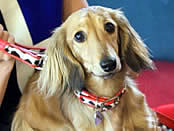 8. Bermondsey Square Hotel *
Your pet will be pampered almost as much as you at Bermondsey Square Hotel! Four-legged guests are welcomed with a ribbon-wrapped bone, water bowl and basket, as well as some canine treats. A charge of £20 per night applies.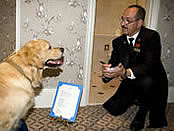 9. Milestone Hotel *
Your pet will have the time of their life at The Milestone Hotel. Fill out the Pet Preference Form in advance - you can request your pet's favourite food, treats, and even book a grooming session. All pets will enjoy a comfy pet bed, fresh mineral water and a turndown treat. Concierge services such as dog walking are also available.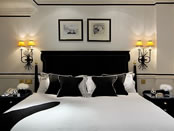 10. 41 *
There isn't a hotel in London that will do more for your furry friend than 41 in Victoria, which has its own pet concierge to cater for their every need. In addition to a welcome hamper, bed, mineral water and menus, the concierge will provide pet-sitting, walking and grooming services, plus litter boxes and first-aid kits.
Explore by category