R&B in London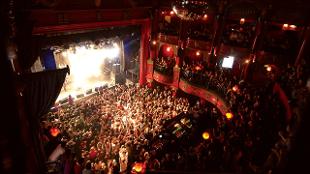 R&B, or rhythm and blues, originated in 1940s America, pioneered by the likes of Chuck Berry and B.B. King.
In London, you can find R&B tunes at gigs, club nights and soundtracks in bars. Many of London's top music venues also host world-class R&B artists, including Rihanna, Naughty Boy and Pitbull.
Hip-hop also originated in America and very quickly graduated to having global popularity. There is a thriving hip-hop scene across the city, with London hip-hop shows and nights featuring local talent and world-class artists, such as Kanye West, Tinie Tempah and Professor Green,
See a selection of the latest R&B and hip-hop clubs in London and take a look at this music guide to find more music nights in London.