RnB in London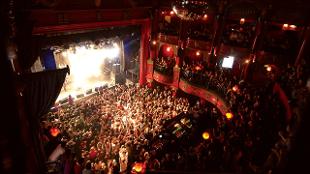 RnB, or rhythm and blues, originated in 1940s America, pioneered by the likes of Chuck Berry and B.B. King.
Nowadays, the sound has very much moved on from what it was like then, but RnB remains one of the most popular genres around.
In London, you can find RnB everywhere, from gigs, to club nights to soundtracks in bars. Many of London's top music venues also host world-class RnB artists, including Rihanna, Naughty Boy and Pitbull.
See a selection of the latest RnB clubs in London below and take a look at our music guide to find more music nights in London.