Browse for books in London's best bookstores, from specialist bookshops and book markets for rare treasures at rewarding prices, to second-hand bookstores, academic bookshops and high street chains.
London has every shop a book lover could possibly need for browsing, reading or shopping for gifts.
1. Foyles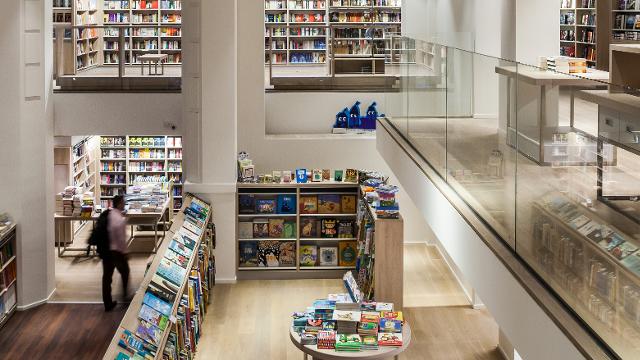 Browse your way around 6.5km of book shelves, housing 200,000 titles at the world-famous London bookshop,
Foyles
. This vast bookshop has four floors crammed with every kind of book imaginable. As well as stocking the UK's largest range of books, this flagship store has a cafe, auditorium and gallery, and hosts literary and music events.
2. Daunt Books
Daunt Books
is an Edwardian bookshop on Marylebone High Street that is nothing short of glorious, with long oak galleries and soaring windows. Books are arranged by country, rather than alphabetically, so guides, maps, non-fiction and fiction all sit alongside one another, for a unique browsing experience.
3. Goldsboro Books
Tucked away in a side street in central London's West End,
Goldsboro Books
is the bookshop for book collectors who love rare first editions, especially if they are signed. For example, this was the only bookshop in the world to have signed copies of The Cuckoo's Calling by Robert Galbraith (also known as J.K.Rowling).
4. Lutyens and Rubinstein Bookshop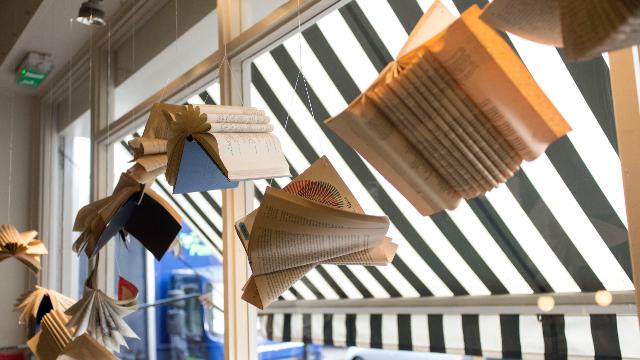 As well as broad range of titles in art, poetry and children's books, Lutyens and Rubinstein Bookshop in west London's Notting Hill area is also the place to shop for art prints. Look out for the sliding bookcases in the basement to add a touch drama to your browsing habits.
5. Hatchards
No bibliophile's trip to London is complete without visiting
Hatchards
on Piccadilly, the oldest bookstore in the UK. Established in 1797 on the same premises it occupies today, Hatchards stocks a large range of fiction and non-fiction publications, as well as signed and special editions. There's also a dedicated section on religious books.
6. Persephone Books
Spend an afternoon exploring works by overlooked women writers from the 20th century at Persephone Books in central London. This Bloomsbury bookshop specialises in reprinting novels, short stories and cookery books written by female writers who may have otherwise been forgotten.
7. Shapero Rare Books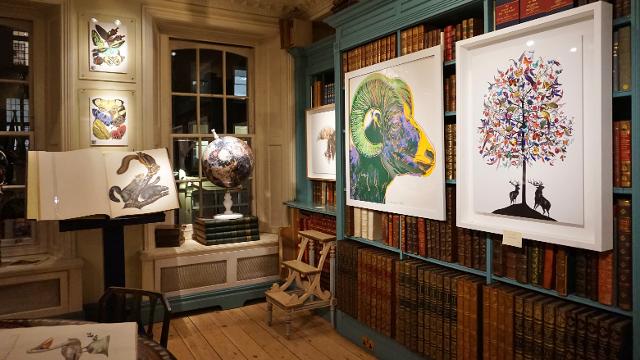 Visit Mayfair and find
Shapero Rare Books
, one of London's leading antiquarian bookshops. This shop specialises in travel, natural history, English literature and continental books. Whether you're looking for rare editions, antique maps or vintage photographs, you'll find it here. The store also does valuations if you have books to sell.
8. Southbank Centre Book Market
Underneath Waterloo Bridge on Queen's Walk, the
Southbank Centre Book Market
is a fantastic place to browse a huge selection of second-hand books. Just outside BFI Southbank, it's open daily, come rain or shine, and you can browse for hours through hundreds of second-hand and antique books, on any topic imaginable.
9. Stanfords
Stanfords
flagship Covent Garden store is still a must-visit for lovers of travel books and has been since it opened in 1853. The shop stocks the world's largest selection of maps and travel books under one roof. Famous customers include Captain Scott, Florence Nightingale and Sir Ranulph Fiennes: you'll be in good company shopping here!
10. Waterstones Piccadilly
A literary shopping paradise,
Waterstones Piccadilly
is Europe's largest bookshop. Spread over eight floors, it's more than just a bookshop. As well as more than 13km (8 miles) of book shelves, there's the 5th View bar, a gift shop and regular events like book signings with famous authors, artists, musicians, politicians and sports stars.
Books about London
Take some inspiration on what to buy from books set in London. Pick up classic works such as Charles Dickens' Oliver Twist, Arthur Conan Doyle's The Adventures of Sherlock Holmes and Michael Bond's A Bear Called Paddington. Or find London books based in modern times, including White Teeth by Zadie Smith, The Girl on the Train by Paula Hawkins and Monica Ali's Brick Lane.
Explore by category