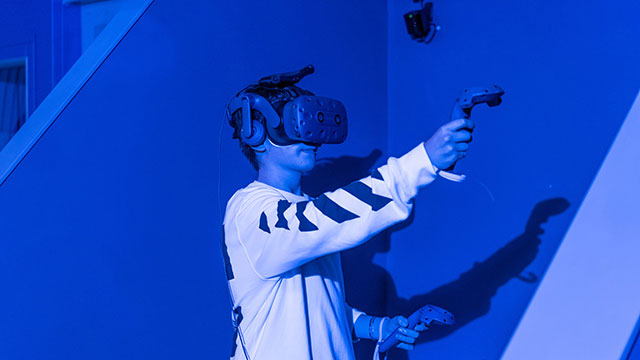 Enjoy a state-of-the-art immersive experience at DNA VR, where you can escape reality and explore other worlds.
Content contains affiliate links, marked with asterisks (*). If you click through and make a purchase, Visit London receives a commission – as a not-for-profit organisation, this is put back into our work supporting London's economy.
About
Take a virtual reality adventure at DNA VR, with locations across London in Battersea Power Station, Hammersmith and Camden. Enjoy immersive gaming like never before, as you discover futuristic worlds that capture the imagination. Try thrilling experiences such as exploring the deepest oceans and travelling to the moon to surviving a zombie apocalypse!
What is DNA VR?
Immerse yourself in an interactive, multi-player, virtual reality world, as you experience the VR Arcade and VR Escape Rooms at DNA VR. Step into your pod, put on your headset and begin your adventure, from fun gaming and free roaming to mystery solving and out of this world exploring.
How can I buy tickets?
Where is DNA VR?
The experience takes place at locations across London, with venues at Battersea Power Station, Hammersmith and Camden.
What age is the experience suitable for?
DNA VR is suitable for children aged seven and above, and adults. Certain games have their own age recommendations.