Jack The Ripper Walking Tour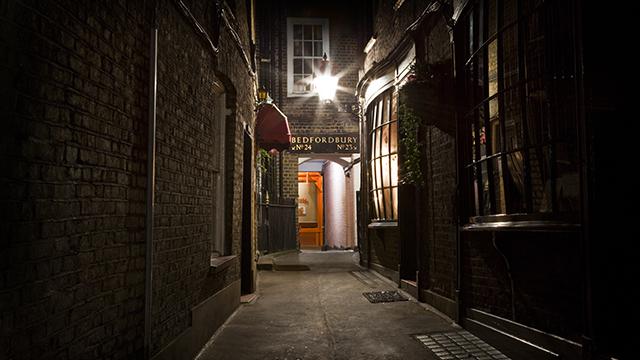 Learn more about Jack the Ripper and the Whitechapel murders on a walking tour covering creepy and infamous spots.
About
Follow in the footsteps of one of the world's most notorious murderers, Jack the Ripper, on this walking tour in east London.
Discover how the body of a murdered East End prostitute in 1888 started a man hunt for the deadly assassin who soon became known as Jack the Ripper.
Try to solve the age-old mystery as you join a professional guide and uncover key east London spots in the gruesome murder story.
Opening Times
Opening Times
The tour starts at 6pm from Traders Gate Souvenir Shop, 35 Tower Hill – walk down the steps from Tower Hill Underground station and the departure point is on the right.
The tour finishes at approximately 7.30pm, near Liverpool Street Station.