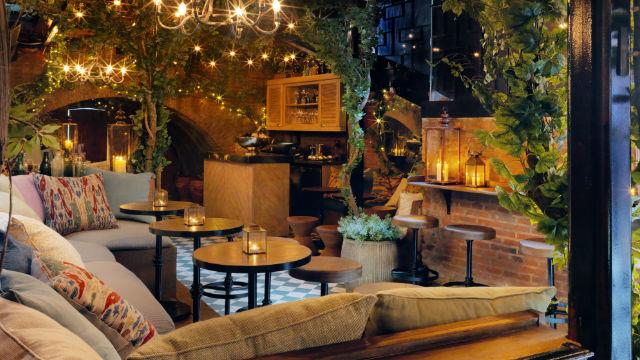 Enjoy a cocktail inspired by the Bloomsbury Set in the plush surroundings of The Bloomsbury Club.
About
Inspired by the famous group of artists, writers and intellectuals in the early 1900s, The Bloomsbury Club epitomises the collective's love of life and enjoyment of the aesthetic.
This opulent cocktail bar in The Bloomsbury hotel uses lesser-known and premium spirits in its cocktails, which are named after each member of the "set". Try the Virginia Woolf honey raspberry mix, or opt for a Lytton Strachey caramel apple creation.
Sip on your chosen tipple as you sink into a leather armchair or relax under the twinkling lights of the terrace.