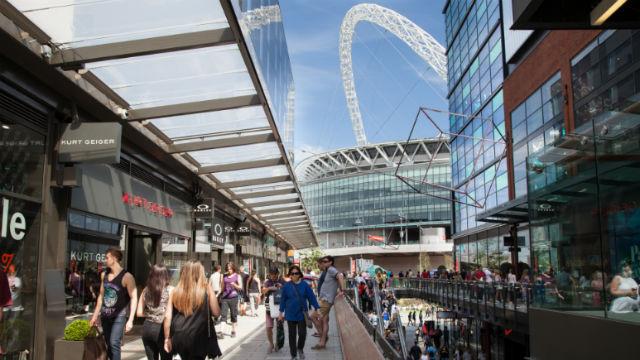 Shop for less at London Designer Outlet in Wembley.
About
Pick up some great bargains at London Designer Outlet (LDO), one of the biggest London outlet centres with top brands on offer at discount prices.
Where is London Designer Outlet and how do I get there?
Located in Wembley Park, the retail outlet is easily reached by Tube, train or bus. The nearest Tube stop is Wembley Park, and the nearest train station is Wembley. There is a car park on site, charging £1 per hour for the first six hours parking.
What shops are there at London Designer Outlet?
Stores include Gap, M&S, Adidas, Next, H&M, and many more fashion outlet shops.
What restaurants can I find at London Designer Outlet?
There are also 20 restaurants, coffee shops and bars to enjoy during your shopping trip, as well as a cinema.