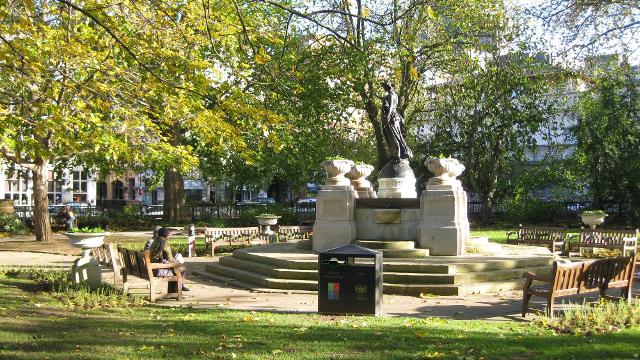 Venue Details & Map
West Smithfield Garden
Address

West Smithfield

London

EC1A 9BD
Yelp Reviews
8.00

out of

5


based on

1

reviews
Top 1 reviews of
West Smithfield Garden
West Smithfield Garden
19 November 2008
I must stop reading London history texts as I keep finding things I then have to go and investigate..the original purpose of usually.
In the Middle Ages this was a plain, grassy space just outside the city walls, known as Smooth Field, where
horses were sold. A cattle market was established in 1638 and remained until 1855, when it was moved to Islington.
But before that??? Smithfield was a... more