If you are travelling to Richmond by public transport, the train takes approximately 20 minutes from Waterloo and 15 minutes from Clapham Junction. A District Line Tube will take you from Earl's Court to Richmond in about 20 minutes. Here are five reasons why this beautiful part of southwest London deserves your attention:
1. Beautiful views
Nothing beats a river view, especially on a sunny day. You can sit along the steps of the towpath near the boats, have a picnic on the grass or frequent one of the several pubs and restaurants overlooking the river. You could even sign up for a social row at Richmond Bridge Boat Club. If you don't have sea legs, walk up Richmond Hill for a beautiful view of the surrounding area.
2. Great shopping
Richmond has more than the usual high street offerings. Some of the well-known shops include House of Fraser, COS, H&M, Jack Wills, Jo Malone, Waterstones and Smiggle, as well as a string of independent stores. You won't find any American-style malls here. Walk from shop to shop and take in the beautiful architecture.
3. Entertaining theatre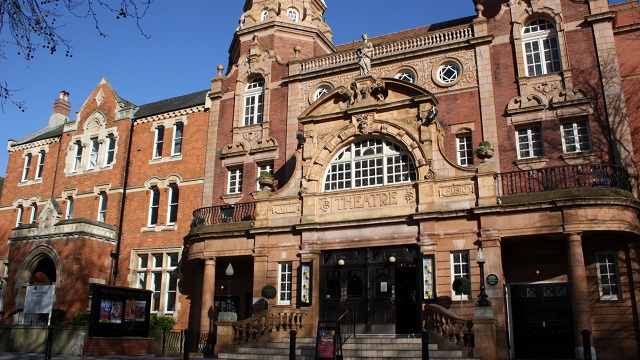 Located on leafy Richmond Green, Richmond Theatre offers a wide programme of events, from plays, musicals, ballets and comedy shows. And every winter it puts on a much-beloved pantomime.
4. Delicious food
There are loads of restaurants and cafes to choose from in Richmond. There is a Paul, Pret A Manger and Itsu if you're in a hurry (among others). If you prefer ice cream to cupcakes, then head to Gelateria Danieli for amazing gelato. Or if you have time for a leisurely meal, there are some wonderful restaurants. No.1 Duke Street serves delicious food and amazing cocktails, but is also family-friendly. Stein's is a Bavarian restaurant situated along the river. On a summer's evening, there is nothing better than beer and sausages in the sun. Other good riverside restaurants include The Bingham and Jackson & Rye.
5. The great outdoors
You might not expect 2,500 acres of land devoted to a city park, but this is London after all. Richmond Park is the largest of London's Royal Parks, and is three times the size of New York's Central Park. There is so much to see. There are beautiful and exotic plants and flowers in Isabella Plantation. There are loads of walking and cycling paths. You can enjoy lovely views, and food and drinks at Pembroke Lodge. There are also playgrounds if you have children. But if they get bored of endless trees and grass, there are deer. A lot of deer. More than 600 Red and Fallow deer which roam freely. Besides deer, there are birds (about 144 different species), stag beetles, foxes, rabbits and bats to spot.
Explore more London areas with Seymour the penguin